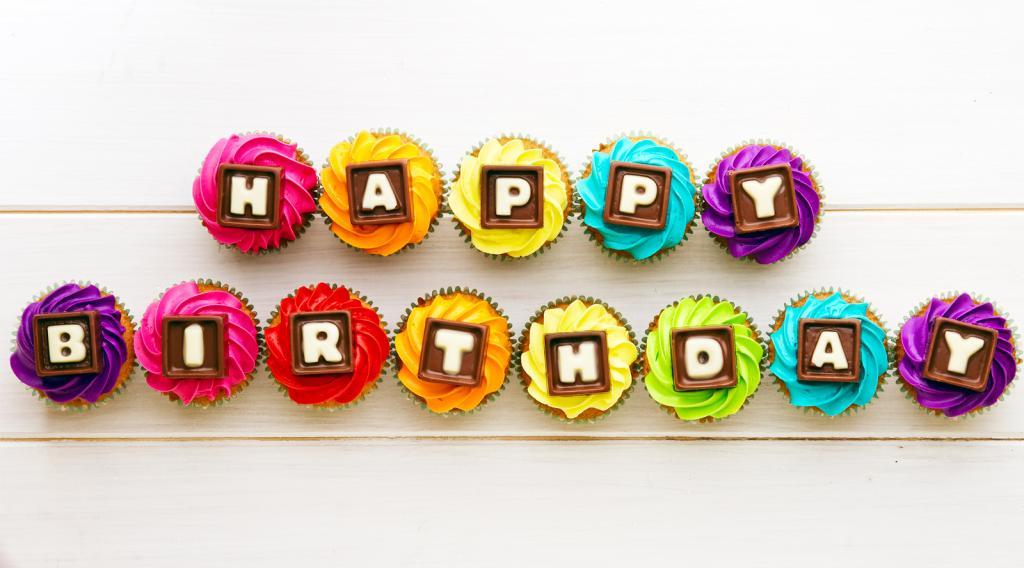 A post in honor of Baudville's 32nd birthday on March 8, 2015! Happy birthday, Baudville!
Birthdays are like armpits, everybody's got 'em! And *most* of your employees celebrate them! This makes birthdays a great way to celebrate everyone in your organization regardless of their position, performance, or tenure.
Are you looking for great ideas and ways to celebrate your employees' birthdays? I pooled together our best resources for you so all you have to do is click, peruse, and get ready to party! <insert party horn here> 1.
1. Top Five Must Haves for Employee Birthdays – Stock up on supplies and ideas for every employee birthday celebration!
2. Birthday Celebration Best Practices in the Office– Do you need some direction on what's best when it comes to celebrating birthdays in the office? Find your answers here!
3. VIEW IT: 15-Minute Birthday Celebration Best Practices Webisode – In just 15 minutes you'll learn the ins and outs of celebrating employee birthdays with ease.
4. Baudville's Celebrating Birthdays Pinterest Board– From decorating to treats to employee birthday gifts, this board is filled with great inspiration!
5. Baudville's Gift Wrapping Pinterest Board– Creative ways to present your employee birthday gifts.
6. Baudville's Birthday Card Collection – Choose one design for the year, or buy an assortment!
7. Free ePraise Birthday eCards – Free and fun, our ePraise birthday eCards are a great, last minute way to recognize someone on their special day!
Now that you're informed and inspired, start making the most of your employee birthdays! Do you have a great idea to add to the list? Share it with us in the comments below!
---
As a team member since 2005, Falon has worn just about every hat the 'ville has to offer. She's seen both sides of working life — as an employee and as a manager — so if it sounds like she knows what she's talking about, we're pretty sure that's why. When she's not juggling between the IDville and Baudville brands, she's been known to whip up a mean diorama - just like that!