Who knew that coming back to your desk at the office would sound like a treat?
Now it feels like something bigger: a sign that life is finding its way back to what it was once before, at least somewhat.
Though your succulent might look a little sadder and the coffee mug you forgot to grab (not realizing this global scare was going to last more than a weekend) has some fuzz in there, everything is pretty much how you left it.
Transitioning back to your old habits will feel more like a new schedule than returning to a routine. Your team had to adjust to working from home and they may experience some difficulty adjusting back to an office setting.
To help ease you and your team back into the new/old normal, here are our top ways to welcome them back and make the fresh start a positive experience.
Welcome Back - John Sebastian
7 Ways to Welcome Back Employees After a Pandemic
Think of how you felt returning to school after summer break. You were excited to see your friends, nervous to see your crush, and feeling antsy about a new schedule. It was a bittersweet mix of anticipation and nerves. Now magnify that by an unprecedented break, a fully not-normal WFH schedule, and genuine concern for the safety of our loved ones.
That's what it's going to feel like as your team returns to the office, so now more than ever, we are placing importance on a warm welcome.
Welcome Email
Hello, it's nice to meet you (again)!
This is going to feel like onboarding all over again! Face it: in the time that you were out of office, you stopped watching the clock, stopped wearing pants, and stopped being quite so...rigorous about your shower schedule. So assume that everyone is on the same page when it comes to the adjustment of returning to the office.
Take the opportunity to remind them of company policies that are relevant, and use the time to update your crew on the new policies that have been put in place to ensure safety and health. Now more than ever, it's essential to do everything you can (as a team) to keep your community happy and healthy.
Send out a welcome back email a few days before they're expected to come into the office so that they feel prepared and confident to step foot on your linoleum floors again.

Create a Schedule
We've said it before, and we'll say it again: the key to success lies in routine. Okay, we've never said that, but we're saying it now.
Create a schedule that helps your team ease back into the flow of things, and allow for some extra time that they'll need to reestablish their space. We might even recommend setting up individual stashes or team areas that have cleaning supplies so that they can reenter the workforce feeling like their space is ready for them.
Scheduling the tasks that will need to happen regardless means that you'll be able to keep them on track and motivated for the rest of the day!
Gifts are Twice as Nice
We don't want to make assumptions, but we're pretty sure your team is stellar. After all, why else would you have them? Show them how excited you are to have them back in the office and on the job with some curated gifts!
Need ideas? Here are our 4 newest favorites!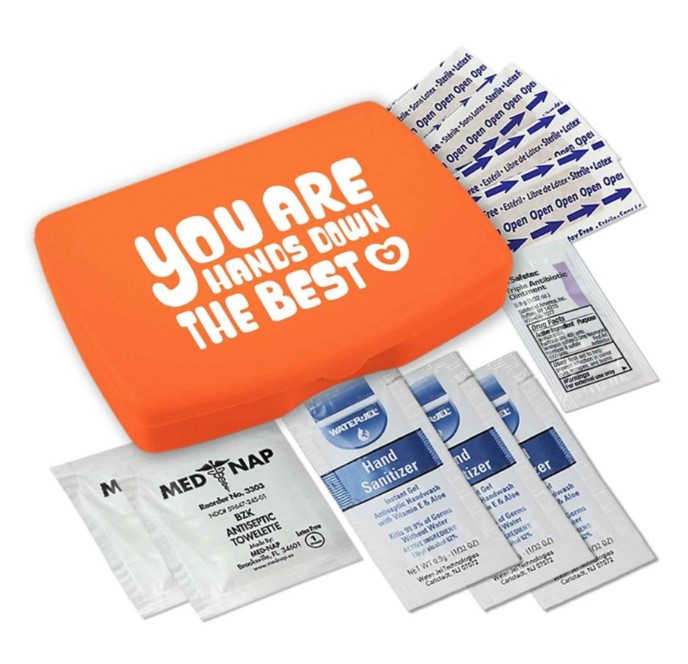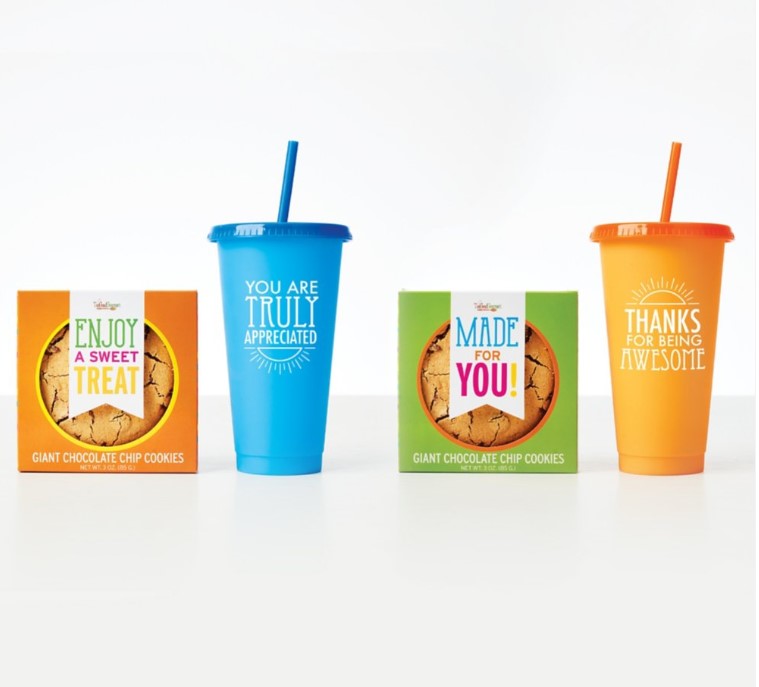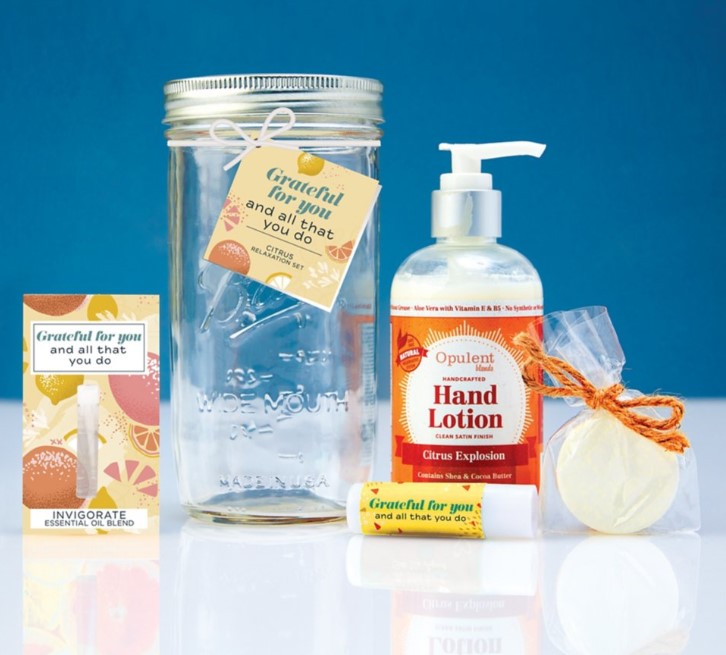 A Message from the CEO

The only thing we're certain of right now is that this is an uncertain time. It might be tempting to move forward as if the strangeness is over and in the past, but realistically, we'll continue to see changes in the future.
Reassurance and a warm welcome can do wonders. We believe that having that message come directly from the highest-level really emphasizes how much every team member is valued.

Whether you send a video to their email the evening before to walk into or gather your team in person (6' apart, of course) to have a pep rally, have your CEO embody their acronym: Connecting Every One!
Provide Extra Resources and Workshops

As far as we're concerned, when it comes to information: more is more!
So prepare your team with some extra resources, in whatever format works the best for you. Host virtual wellness seminars they can plug into at their desks, provide links to videos and articles, update them on the benefits and services offered that might be beneficial during this period of time.
So send the email, put the benefits on the bulletin board, or pull them into your office's shared space for a presentation, but keep them informed and feeling confident about being back!
Be Flexible
State of well-being vs. your actual state.
The two might not be fully matched up, and depending on the state your community is in, there may still be governmental issuances and regulations in place.
Be patient with employees who may have to extend their #WFH status if they don't have childcare accessible or the means to get back to the office right away.
IRL Brunch or Happy Hour
Sure, you've been seeing their faces through screens and maybe you've even had a virtual happy hour or two, but that's no substitute for the real deal!
Be sure to follow your state's rules and guidelines to the number of people that should be sharing space, but treat your staff to a provided lunch or happy hour - whatever is most your style!
Laugh, cheers, and commiserate about all of the Zoom mishaps in real life!
So treat this time of return like the celebration that it really is. Break out the signs, the balloons, the presents, and get excited to be back to sharing space with your talented team.
No matter what you do to welcome them back, make sure your staff knows just how essential they really are.
If you need some extra tips and tricks, check out our blog on how to connect with your employees and empower them, or check out how to fully customize our Supr!se line with your logo and their name!
Want more content like this? Subscribe to our emails!