There are a lot of things we love here at the 'ville: Good coffee, a competitive game of ping pong, getting the best parking spot... the list could go on and on. But there are few things we love more than having fun at work. And Halloween is obviously the perfect day for that. We're suckers for creative (and work-appropriate) costumes and of course, candy. Need some help thinking of an easy and creative costume? Check out some of the ideas below!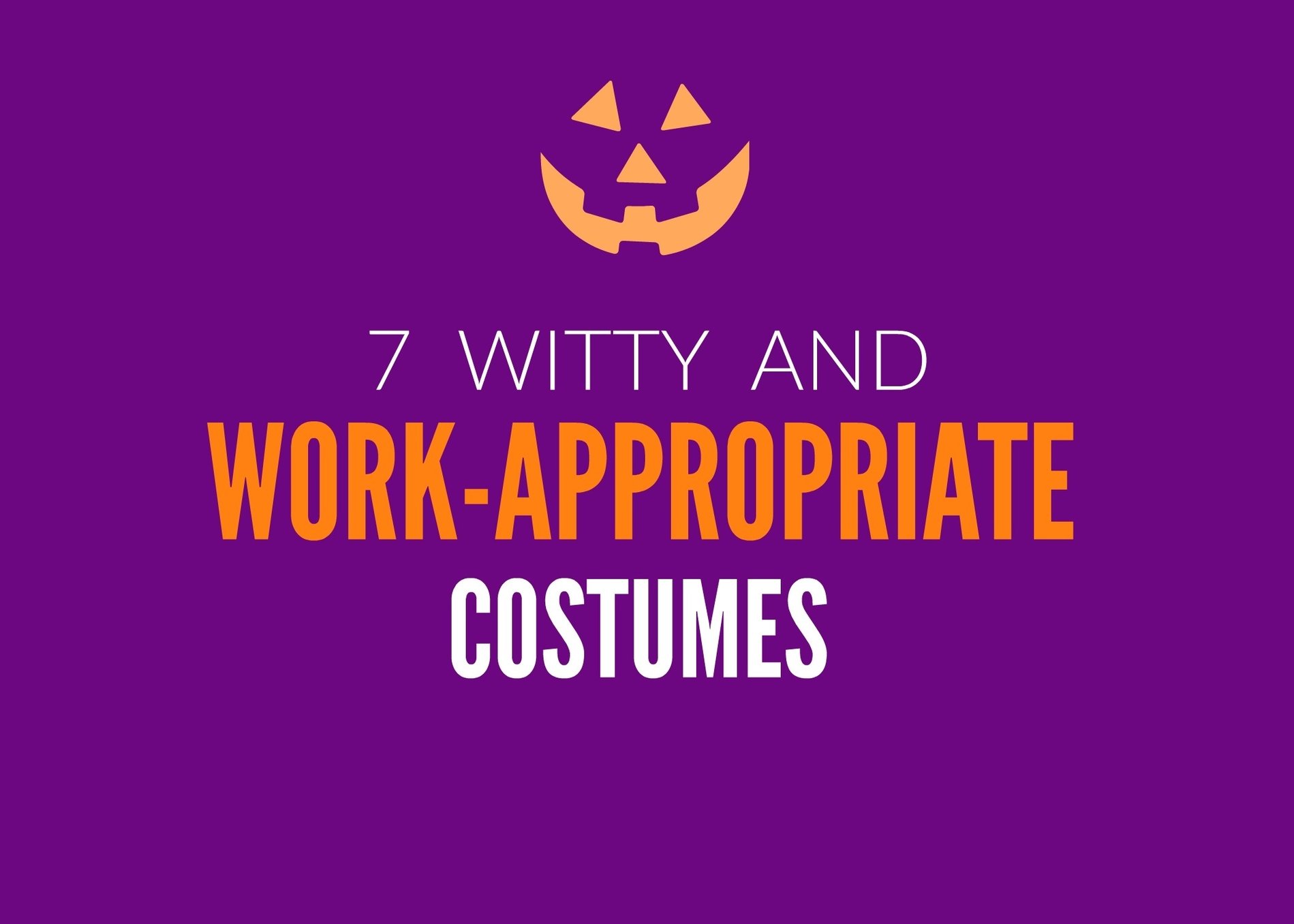 1) Smarty Pants: This Halloween get-up is about as easy as it gets. Wear one of your favorite outfits, and tape a slew of Smarties to your pants, and you're good to go!
2) Lawsuit: Go to your trusty search engine of choice, search, print and cut out your favorite laws. They can be obscure rules like, "In Canada, it's illegal to buy and/or sell non-prescription contacts at costume shops." Pin all of the slips of paper to your suit, and you've got yourself a lawsuit!
3) Spicegirls: Proudly show off your girl (and pun) power! Get a few of your friends together to make yourselves into "Spice Girls" by creating life-sized oregano, basil, or curry labels to wear. This is a fantastic group costume because there are so many spices to choose from and tons of people can join in on the fun!
4) Fantasy Football: Calling all sports fans! Grab your favorite jersey, put on some eye black, and head to your nearest dollar store to find a pair of fairy wings. Your sporty coworkers will flock to you all day long to have you sprinkle some luck on their lineup for Sunday's game!
5) Deviled Egg: Who doesn't love a simple and deliciously punny costume? Wear white from head to toe and attach a yellow circular piece of construction paper to your stomach. Grab a pair of devil horns and a trident from your nearest costume shop and voilà!
6) Formal Apology: Dust off the pantsuit that's been lurking in the back of your wardrobe for ten years and simply attach a piece of paper that says "I'm sorry" to your lapel. This is the perfect subtle costume for more buttoned-up offices.
7) Pig-in-a-Blanket: Dress up as one of America's favorite hors d'oeuvre by donning a pig ears headband, a hog nose and your coziest blanket around your shoulders.
Abby joined the Baudville team in 2016 and loves contributing to the blog, creating new email campaigns and of course patting her amazing teammates on the back for a job well done!