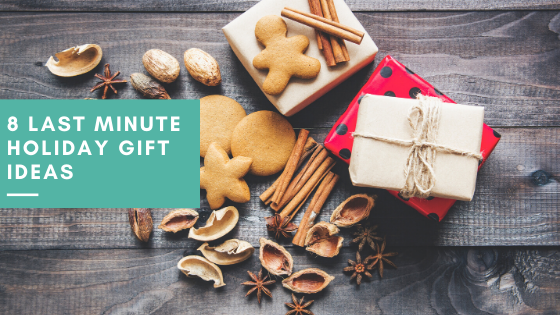 It happens to us all. It's 8pm and a stroke of panic hits you. Your holiday office party is in a few days and you totally blanked on getting your team gifts. We've been there, we know the feeling. But hey, sometime our best work comes out of last-minute efforts. Here are eight last-minute holiday gift ideas for employees that don't look or feel so last minute!
Last Minute Holiday Gift Ideas
1. Floral Arrangement
Hit up your local florist and ask their talented designers to put a lovely arrangement in a vase together for you. Your recipient can use it as a centerpiece for their holiday dinner or to freshen up their desk space!
2. Personalized Drinkware
A new mug for their coffee in is most likely on their wish list, so why not get one that is made just for them! A personalized tumbler is a great go-to!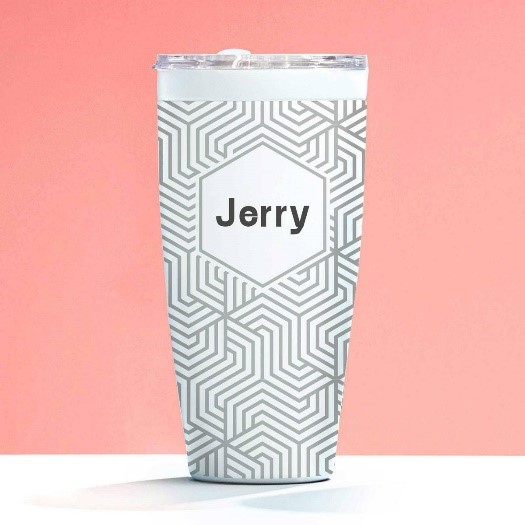 Wake Up! 30 oz Tumbler - $28.95*
3. Freshly Baked Goodies
Order a giant cookie cake or bake a few of your favorite Christmas cookie classics. You can never have too many holiday treats!
4. Tickets to a Local Event
Peruse your community events page and treat your team to a fun night out! Concerts, plays, and even movie tickets are a great way to make sure they're getting in some stress-free time during the holidays as well!
5. Ornaments Made Just for Them
Personalized ornaments are never a bad idea. Creating a gift just for them will make them feel special and will be something they'll enjoy putting on the tree. If you don't have time to buy one, you can always DIY them!
6. Power Bank with Their Name On It
Give them the gift of never losing a charge with a personalized power bank. It's something they'll always want to have on hand, and with their name on it, they'll have a harder time misplacing it!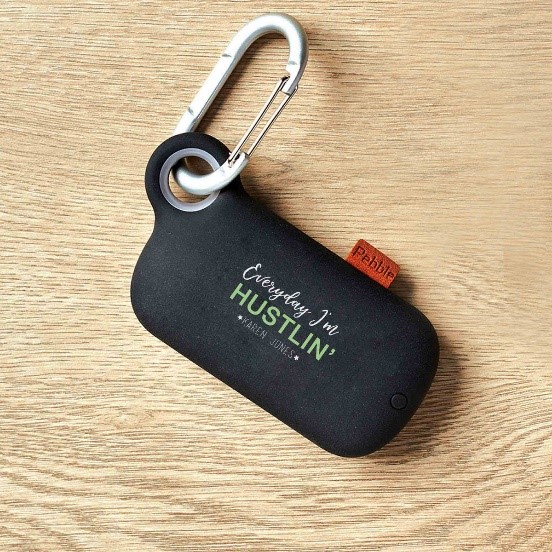 On-the-Go Pebble Power Bank Clip - $29.95*
7. Gift for a Cooking Class
Treat your team to a cooking class at a local college or Sur la table. They'll enjoy the hands-on experience and a chance to try something new!
8. Special Made Plant Kits
Encourage your team to explore their green thumb with a personalized plant kit. Snag a cute one that's pre-made or head to your local greenhouse and grab terra cotta pots, seeds, and packets of dirt. Paint their names on the pots for a personalized touch!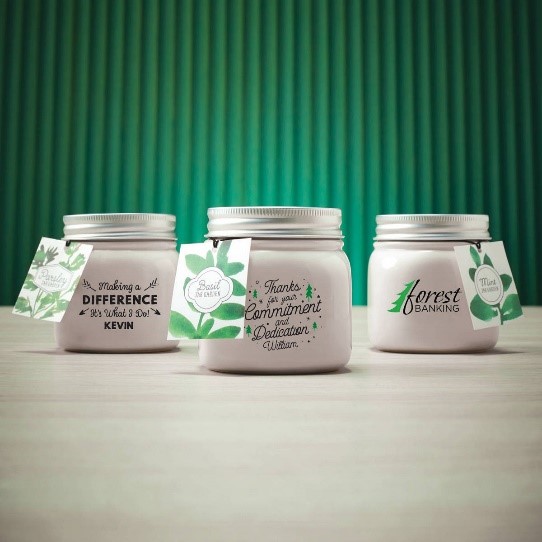 Charming Mason Jar Plant Kits - $15.95*
Remember, no matter the gift that's given, it's the thought and authenticity behind the gift that matters!
*Please note that we can't guarantee delivery before Christmas on any of our holiday items, but talk to one of our Customer Service Reps to see if we can make it happen!
Want more ideas + inspiration for celebrating the holidays in the office? Follow our blog!