While you may hear the words used interchangeably, incentive and recognition have very different meanings. Both reward and motivate performance. However, they do so quite differently. An incentive drives performance like a contract. An if/then clause establishes expected performance for a promised reward: "Do this, get that." Personal recognition fuels the inner drive, igniting the spark of self-motivation into a fully-energized flame of continuing accomplishment.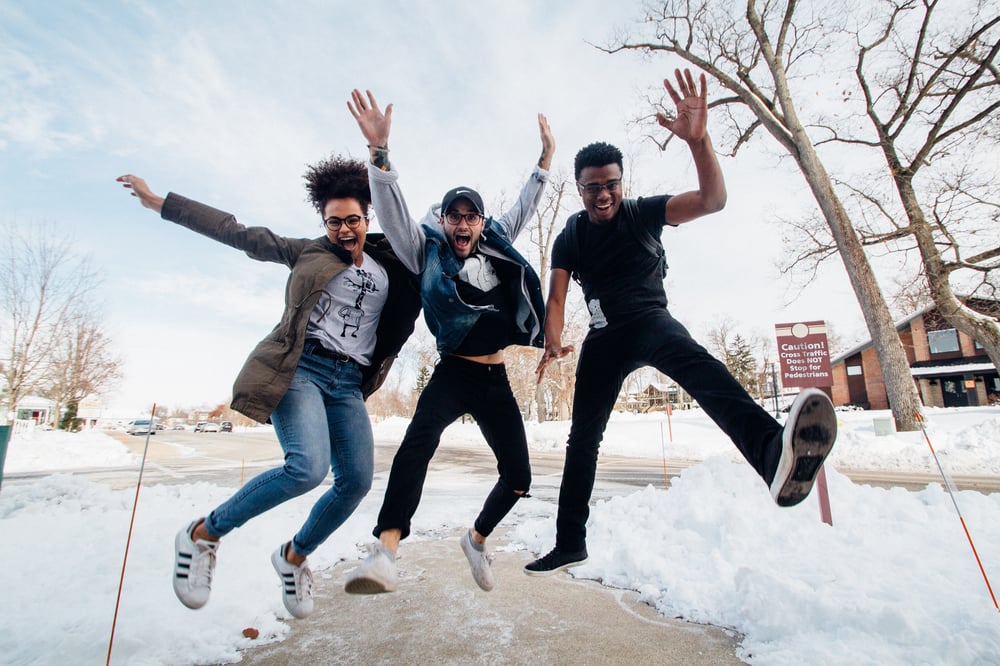 In this post, we'll cover the topic of incentives, and in a different post we'll give some details and ideas for personal recognition. Let's dive in…
Definition: Something that motivates or encourages one to act or produce greater effort.
An incentive rewards results with external benefits such as pay, promotions, benefits, work perks, or office space. For example, you offer people a percentage of the money saved by a suggestion they've made. Or, when your salespeople reach a certain dollar goal, you reward them with a fun getaway. These "extrinsic" incentives stimulate outward performance and motivate people to work a little harder than usual.
And, the best part is that because incentives reward performance or results, they are usually self-funding. No results = no rewards. So, incentives are often the most cost-effective, results-effective, and risk-free form of compensation.
Objective: To create motivating incentives, you need to first have a goal in mind.
Do you want to increase sales? Do you want to create some buzz around your company values? Where do you see your employees disengaged? Target those areas with incentives!
Rewards: To create change, make sure rewards are desirable.
Rewards should be especially "hefty" in an incentive program, because they're the motivators for change. But, don't worry—it's still doable.
One suggestion we have is to create reward tiers—a couple smaller reward options for hitting 90–99% of the sales goal, five bigger reward options for hitting 100–104% of the sales goal, etc. A best practice is to increase the amount of rewards offered, plus the value of those rewards, with each tier. You know your employees the best, so choose what you know will work for them! Or, if you need a little help, we have a few great suggestions below!
Experiential Ideas:
Casual Week or Month. Whether you declare casual dress for everyone for a certain period of time or whether you pass out coupons that allow specific employees to wear jeans on the day(s) of their choosing, casual days are a fantastic free reward.
Time Off. There are so many ways to use time off as a reward, which is why it's such a great one. First, you can reward with a flexible schedule—i.e. a "make your own hours" day or week—to an employee for outstanding performance, allowing them to have late arrival or early departure on certain days. Second, you can give out coupons for 1, 2, 4, or 8 hours off. Third, you can give out full days of PTO, the amount determined by the level of performance.
But, any way you do it, giving employees some much-needed (and well deserved) "me time" helps them relax and come back even more focused and engaged.
Employee of the Month. If you're in the food or retail industries, you may already utilize this incentive, but it's also a great way for corporations to recognize their employees and provide motivation for stellar performance. It can be as simple as having a traveling trophy that rotates each month to the Employee of the Month, having a plaque on the wall in a high-traffic area, or spotlighting their accomplishments in your company's newsletter or monthly email. Or, if you want to step it up a bit, you can add a special gift to their recognition.
Company Outing. A company-wide outing is a great way to reward your team for hitting their goals. Whether you do a team happy hour, take them bowling, or another activity, an outing does more than just reward; it also facilitates team-building and infuses your company culture with fun.
Weekend or Weeklong Destination Trip. Speaking from personal experience, the ability to win a destination trip is a HIGHLY motivating incentive. Who doesn't want to spend an all-expenses-paid weekend doing some wine tasting and relaxing at a vineyard . . . or spend a company-funded week on the beach, sipping margaritas and reading their favorite book?! Especially when the company GIVES the employee the time off they need to enjoy it, rather than making them use their precious PTO days. *Gasp!*
Monetary Ideas:
Bonus. Big or small, money can be a big motivator. Everyone loves adding a little extra cash to their wallet to spend however they'd like.
Gift Card. Gift cards are one of the ways our sister company, RecogNation, gives monetary rewards without giving cash. Why? Because cash most often goes toward practical expenses—mortgage on the house, gas for the car, groceries to stock the fridge, etc. Rewards feel more like rewards when you spend it on something like a pedicure, massage, clothing, big screen TV, or another fun activity.
New Toy for the Breakroom. We love team-building, and this is another great way to encourage it! Make breaks even more fun by adding a ping-pong table, billiard table, or another big-ticket item to your break room to encourage team members to hang out and get to know each other. Or, maybe they just want a new toaster oven, like we did here at Baudville (true story!). Whatever it is, poll your employees to see what would motivate them most.
Membership. This is a simple reward that speaks to everyone. Whether it's Netflix, the local gym, Hello Fresh (or another food service), everyone has a membership somewhere. Ask your employee if they've been debating starting a new membership or are looking to continue a current membership, and then pay for it!
Results: Greater performance and greater profits.
If you've tried incentives in the past or even if this concept is new to you, tell us what you think in the comments below! What works (or would work) for your employees? We want to know!