Hello friends! Just a quick note from me to introduce a new member of the Baudville blogging team. Dawn has been on a personal wellness journey for several years, and has seen amazing results. We've been so impressed by her progress and momentum that we asked her to share her story, as well as her successful tips and ideas you can use to get results. We hope you'll be just as inspired by Dawn as we are at the 'ville! ~Allison
I am nearing 40. I came to this realization about 1 ½ years ago. You would think that the 37 years before that would have given me fair warning. I was tired all the time, very out of shape, and life had been literally passing me by.
I made the typical "get healthy and take better care of myself" New Year's resolution that I always made. But, this time, I followed through. I started walking in the evening after work. I went cold turkey on fast food and soda (oh, I'm sure my co-workers hated being around me for the few weeks while the withdrawals occurred).
The weight was dropping off and I was thrilled. I wasn't tired, and I joined a gym. A few months into my own personal challenge, we started a health challenge here at Baudville. Knowing that others on my team were depending on my success only helped to motivate and move me forward.
Part of the challenge included guest speakers. Enter my new motivator and all around fabulous friend Michele Fife (www.michelefife.com). I thought I was eating healthy and doing all I could do for myself. I bought local and humanely raised meat, ate organic vegetables and no processed foods. Michele brought up the idea of being vegan. I smiled and nodded, but never thought I could give up my chicken breasts and dairy—the very things that had helped me lose over 50 pounds up to that point. Towards the end of our fitness challenge, Michele issued a personal challenge to me: try the vegan lifestyle for a year, and see how it would help me reach my goals. So, in September of 2013, I jumped in to the vegan world. Within the first month I lost 20 more pounds. I won't sugar coat it: it's definitely been challenging, but with a strong network of support and some fabulous easy recipes I've found (follow my Pinterest board for some ideas), I've been vegan for a little over 6 months now.
My motivation for change was initially for changing how I looked. This fall, that took a turn when I lost my mom to cancer. With a family history of cancer, the vegan lifestyle has become more about being around longer than being around thinner. The benefits of a vegetarian and vegan diet have come to light in many documentaries and books recently. "Forks Over Knives" and "Food, Inc." have been standouts for me and have definitely changed the way I look at my food and the food industry.
I look forward to sharing my journey, recipes, and challenges with you, and celebrating my ultimate goal with you once I get there!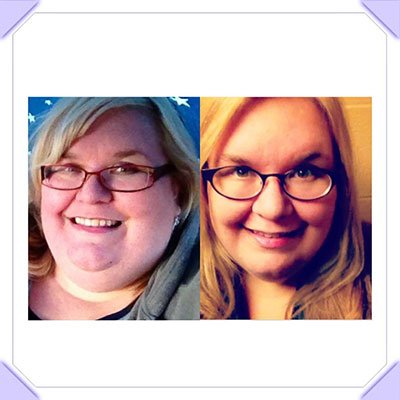 --------------------------
Dawn has been a Baudville team member since 2006. As a key member of our customer service department, she's one of the many smiling (and knowledgeable) voices our callers hear at the other end of the line. And, she's definitely one of the reasons our customer service is second to none!