Baudville is no ordinary place to work – we drop our executives into dunk tanks, pour our hearts into philanthropic ventures together, and wear jeans for a good cause. For these reasons, our team members are no plain Janes or even Stevens either – they're super stellar rock stars! Get to know them one-by-one and we're certain you'll agree.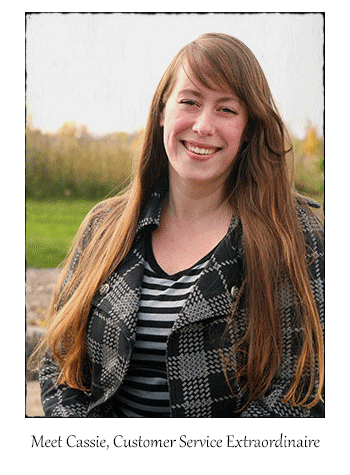 What do you do here at Baudville?
I'm Cassie and I'm a Key Account Representative, responsible for taking care of our customers by building relationships and making sure they have an amazing experience!

What's your favorite part about your job?
My favorite part about my job are the volunteer opportunities I've had over the years, we've been able to take part in helping build a Habitat for Humanity home, a KaBoom playground, and most recently were able to take part in helping build the one of a kind sensory trail at the EQuest Center for Therapeutic Riding.

What is your favorite day here at the Ville?
Favorite day at Baudville is hands down the Year End Party!!! It's a GUARANTEED blast!

What was your favorite vacation or favorite vacation place?
One of the best vacations I've ever been on was when I went to Mexico. We stayed outside of Cancun with family, in the most beautiful house that had marble floors and a marble staircase, an on-suite in every room. It was gorgeous! We rode the city bus, and experienced life outside of the tourist district. We drove the coast of Puerto Vallarta in a bright green convertible 1970's Volkswagen beetle.

What's your favorite app?
Candy Crush...I've been sucked in, hook, line, & sinker!

What Smart Saying best represents you?
I couldn't find one that fit to a T (haha pun intended) so here it goes:

The Office Space Tee:
I'm going to need you to go ahead and...
RECOGNIZE someone! ...that'd be great!

Does all of this sound like fun to you? Check out our current openings here!

--------------------------

Kendra is Baudville's Product Coordinator. Using her awesome powers of organization and research, she brings new and innovative products to our customers. She is a recent graduate and is ready to help with your recognition wants and needs. Watch out, because this young professional just touched down at Baudville!