For teachers, school administrators and students, August and September bring about a world of change and new beginnings. For some, the new students and classes excite them, while for others, new teaching standards and administrative policies overwhelm them with doubt and anxiety.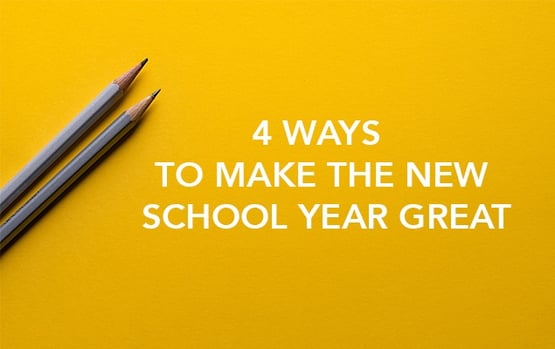 No matter where you or your staff lands on that spectrum, begin your year with sky-high morale and lots of team love. Making sure your teachers and staff members start the year off energized will help ensure that students benefit from a positive learning environment. Here are a few ways you and your administrative team can make this school year the best one yet.
Communicate the Game Plan for the Year
You may not have a every nitty gritty detail mapped out for the upcoming school year, but share what you do have solidified with your staff. Education professionals are well-versed in lesson planning and syllabus making. Because teachers are so accustomed to this practice, communicating new standards and expectations clearly from the get-go can make the world of difference. They need to know what to expect in the coming year.
If there have been drastic changes made, like class sizes or classes offered, take the time to answer any questions your staff may have candidly. Beginning the year with open lines of communication will foster a culture of transparency.
Establish Coaching and Mentoring Programs
Pair every teacher with a mentor or coach for the year. A tenured educator can provide wisdom and encouragement during all the ups and downs of the upcoming school year.
This strategy is especially beneficial for teachers who are new to your school and for those who are fresh out of college. Having a cheerleader in their corner from the very first day will boost their confidence and help them feel connected to your school district.
Recognize Greatness
Set a positive tone for the new year by recognizing the instrumental role your staff plays in the lives of their students. Support them with kind words of encouragement or give them a gift of thanks they can use every day like a piece of drinkware or lunch cooler!
Make Trainings Fun
If you have routine all-staff meetings coming up, make them fun! Intersperse ice-breaker or team building activities between informational sessions or surprise every staff member with a new notebook at each of their desks!
Put your best foot forward this school year. Go out of your way to make each teacher on your staff feel heard and appreciated. What are some ways you motivate and excite your teachers for an upcoming school year? Share your tips in the comments below!