We all love receiving gifts. And giving a gift is a unique way to let someone know you were thinking of them. Each gift we receive carries a significant message. We know that the giver was thinking about us, spent time choosing the right item and used hard-earned resources to give it to us. That's a lot of thought and effort!
Everyone is on a budget these days, and gift-giving has likely taken a back seat to more pressing priorities. However, like the good bargain shopper that I am, I would advise that you can find a great gift at a great value as long as you know where to look.
To make a big, positive impact on your employees, celebrate Employee Appreciation Day by giving gifts to your employees. It doesn't have to be big, name brand or trendy – it just needs to be thoughtful. Like giving a new travel mug and a coffee gift card for your employee who walks in everyday with, not one, but two Starbucks coffees. Or a fresh bag of candy for your employee who always has a full candy dish that she's willing to share.
After all, it truly is the thought that counts when it comes to gift giving.
You can even get help selecting just the right Employee Appreciation Day gift with our Gift Finder tool on our website. You input your gift criteria, and we'll suggest products we know your employees will love.
So put on your bargain shopping hat, shop responsibly, be sincere, and make a big impact on Employee Appreciation Day!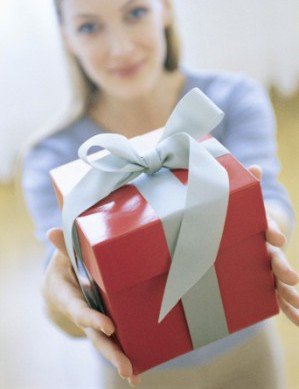 -------
Cori is a Certified Recognition Professional at Baudville and a member of the Millennial generation. Get her daily Employee Appreciation Day tips and weekly deals by becoming a fan of Baudville on Facebook.