The 2013 SHRM Annual Conference and Exposition kicks off next week, which means many of our customers, friends, and industry colleagues are preparing to head to Chicago for the world's largest human resources conference. Here at the 'ville, we've been working on our giveaways, booth design, and in-booth pitch for months!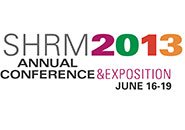 2013 will be my seventh annual conference talking to attendees about Baudville and employee recognition, so I've personally dubbed myself an expert. Whether you're planning your first trip to SHRM or you're a repeat attender, follow my 10 practical tips for surviving the 2013 SHRM Annual Conference and Exposition.

1. Comfortable Shoes
Whether you're attending sessions all day or manning your company's booth, the cement floors in a conference hall are unforgiving. You will be standing and walking a lot in Chicago, so take care of your feet by packing comfortable shoes. My black flat Echos are my go-to shoes for the conference. They're very comfortable and not too terrible on the style side, either. This year, Kendra will be joining us in Baudville's booth #1626 for the first time. I hope she reads this post and leaves her crazy heels at home!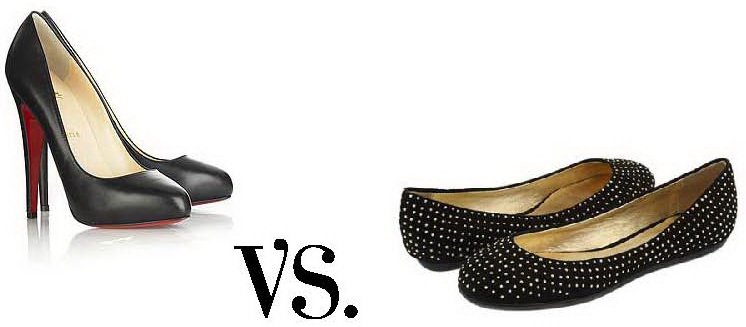 2. Join the Online Conversation
There is a lot going on at the conference, and unfortunately you can't be everywhere at once. Join your fellow conference attendees on social media by following the #shrm13 hashtag on Twitter and Instagram. By connecting on social media, you'll be able to get a pulse on all the exciting conference happenings and get some great tips out of the sessions you can't personally attend. SHRM has even created an online community you can access prior to the conference to connect with peers prior to landing in the Windy City.
3. Share Your Wins and Losses
One of my favorite things about the SHRM Annual Conference is the opportunity to talk to attendees about their employee recognition practices. The conference is an excellent forum to swap ideas and best practices with colleagues. Don't be afraid to open up to exhibitors! By telling us a little more about your organization's culture, we can share our expertise with you. And who knows, maybe the next great Baudville new product idea will blossom from your conversation with us!
4. Minimize Your Clutter
Conference swag is awesome – especially at the SHRM Annual Conference! – but resist the temptation to pick up two of very free item. Remember all the walking I mentioned in tip #1? You'll have to carry all those items with you as you do all that walking! If you want to enjoy the town without feeling like a pack mule, pick up only the most coveted items (or edible ones; I love the Ghiradelli booth!) and let vendors scan your badge so they can send you information after the conference.
5. Plan Ahead
The SHRM Annual Conference has more than 200 educational sessions. That means you will not be able to make session decisions on the fly – the program is just too big! Instead, plan out your schedule ahead of time, and don't stop once you've scheduled all your HRCI hours.
6. Schedule Meet & Greets
Reach out to individuals on Twitter that you've talked to but haven't met in person. Ask vendors who have been emailing you all year if you can have some one-on-one time to discuss their solution. You can tweet our team @Baudville to set up a meeting in our booth #1626. We'd love to talk to you!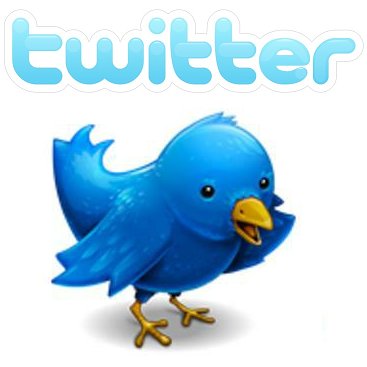 7. Register Early on Sunday
Most likely you're already officially registered for the conference, but both exhibitors and attendees have to pick up name badges on-site before they can participate in any of the festivities. Get there early! If you wait until just before Hilary Rodham Clinton begins her presentation, or head to the line minutes before the expo hall opens, you will be late! The registration lines are exceptionally long on Sunday, so plan accordingly!
8. Want a Seat? Get to your Sessions Early!
With more than 15,000 attendees and exhibitors, it's no surprise the SHRM Annual Conference is the largest HR conference in the world. Because of its popularity, sessions fill up quickly! If you're not prompt, you may have to stand, sit on the floor, or be turned away at the door. Plan your schedule (see tip number 5) and be sure to arrive ahead of time for the sessions you're most looking forward to.
9. Get to Know Your Hotel Shuttle aka Beware of Cab Lines
Does the SHRM Conference shuttle schedule intimidate you? Not a fan of public transportation? You will be once you see the cab lines outside McCormick Place! Save yourself the headaches and become familiar with the shuttle that goes to or near your hotel. The shuttles are free, so you can save your extra per diem cash for my favorite Chicago treat, Garrett's Chicago Mix Popcorn!
10. Grab Your Cup of Joe Before Leaving the Hotel
McCormick Place has three Starbucks on the premises, but that is nowhere near enough for all the conference attendees. As you can imagine, the lines are ridiculous in the morning. In order to get a seat in your morning sessions (see tip #8), get your morning pick-me-up near your hotel and enjoy it on the ride to the convention center (see tip #9) for a smooth start to your day!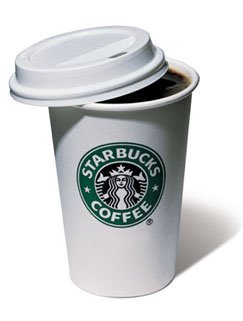 Are you a veteran SHRM Conference attendee? What are your tips for attendees? Share them here then tell us what tip was the most helpful by visiting the Baudville team in booth 1626 in the expo hall!
---------------
Cori is Baudville's in-house Recognitionista (she's officially a Certified Recognition Professional, too) and a member of the Millennial generation. Get her employee recognition tips and special discounts by liking Baudville on Facebook.