On the first day of the month, I saw a post in my newsfeed that said our main Grand Rapids Public Library would be closing permanently. My heart sank as I thought of that beautiful, iconic structure becoming obsolete—the place where I spent hours researching in college, the place where I tutored my ESL student every Monday night, the place that welcomed one and all to come through its doors to explore and learn. :sigh:
Thank goodness, it was later revealed to be an April Fool's Day joke! Not funny, I thought. But, I also thought: I hope it startled many people into remembering how important this free resource is to our community, and that it raised awareness that without public support, this joke could be a reality.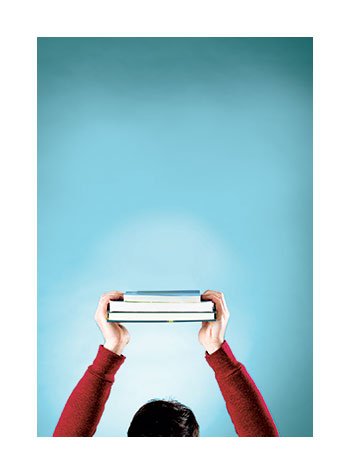 In the immortal words of Carl Sagan:
"Books permit us to voyage through time, to tap the wisdom of our ancestors. The library connects us with the insight and knowledge, painfully extracted from Nature, of the greatest minds that ever were, with the best teachers, drawn from the entire planet and from all our history, to instruct us without tiring, and to inspire us to make our own contribution to the collective knowledge of the human species. I think the health of our civilization, the depth of our awareness about the underpinnings of our culture and our concern for the future can all be tested by how well we support our libraries." -Carl Sagan, Cosmos
With that in mind, what can you do to support your local library—during National Library Week, or any day of the year?
Volunteer. Libraries rely on the generous time of their volunteers. If you have some extra time, consider giving it to help a library in your community.
Pass on Your Used Books. Some libraries have more than enough, while others are in need of more books for their shelves. Find out it you have a needy library in your area and pack up those old books that are taking up space in your basement!
Make a Financial Donation. Money talks, friends. And charitable donations make great tax deductions (so I learned this year—cha-ching!).
Say Thank You. If my other ideas are a little more than you had in mind, at least say thank you to your local library for all they do to enrich your neighborhood. We have free ePraise cards for doing just that!

--------------------------

Allison is a self-proclaimed Copywriting Diva and has the certificate to prove it! She's been writing for Baudville for five years and has worked in a variety of business settings for 20 years. Before becoming a professional writer 13 years ago, Allison worked as a department manager where she used Baudville products to motivate her team. She's what we call a true believer!