It's that time of year! Students will soon be packing their bags and moving back to colleges and universities across the country. Many of those students will also begin or resume jobs and leadership positions on campus.
To get the year started off right, we've put together some back to school ideas for Student Affairs Administrators. Some of these ideas are great for the first few weeks of school, to help everyone get back into the groove, and others you can use throughout the school year! Check it out:
Give a Personal Welcome. One of the most effective and memorable ways to express your appreciation for a student is with a handwritten note. Give a warm back to school welcome by completing a Pocket Praise card for each one of your students. In your note, explain why you're glad to have them on your team, whether it's her amazing attention to detail or his ability to work with computers. Remind students that their individual skills are necessary and important contributions to a successful year.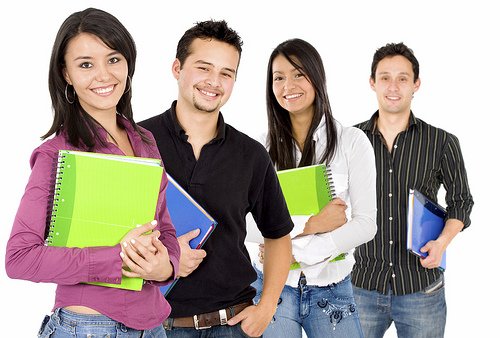 Remember your Spring Award Ceremony. A lot of college and university spring banquets happen at the end of the semester. But with so much going on during the last few weeks, it can be easy to forget about publicizing or communicating the awards banquet! This fall, post pictures from your spring award ceremony in a central location. Students will start getting excited for this year's events and aspire to earn an award.
Peer Recognition Program for Resident Assistants. Keep your team of resident assistants positive and encouraging all year by starting your own Peer Recognition Program. Encourage students to complete a Shout Out each week for a team member or fellow student praising them for going beyond the call of duty, helping a peer, or doing something extraordinary. Set up a community board where the Shout Outs can be placed, and read a few at your next RA meeting.
Post Positive Messages to Make Students Smile. Coming back to school and away from family can be a challenge for some students. Make their day and inspire a smile by posting one of our free Print and Post sentiments on their dorm door or on a pay check. The surprise note will be sure to brighten any student's day!
Candy Always Works. When it comes to college students, the way to their heart is almost always through their stomach (that or a free t-shirt). Keep your office stocked with small treats like our Sweet Treats, snack size candy bars, or individual bags of chips. Be ready to toss these to a student at a moment's notice to say "thanks," "great job," or simply "you look hungry."
What are some of your tried and true back to school ideas for Student Affairs Administrators? Let us know in the comments below!