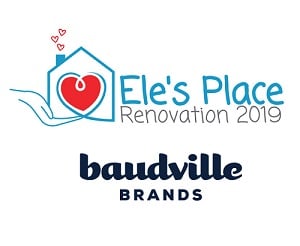 Being a company where individuals want to work, who give time away from their family and their hobbies to devote 8+ hours a day, is no easy feat and does not come easily. Any organization will tell you, especially in an era with record unemployment, keeping employees and keeping them engaged and satisfied with their work is one of the largest hurdle's organizations must overcome in 2019.
Now more than ever workers want to go to work and make a difference. People want to feel as though their work each day matters to the world, environment, and universe.
At Baudville Brands we are proactively taking strides to ensure our purpose is not only to be a partner for organizations who want to build world-class reward and recognition programs, but also provide opportunities for our community and our employees to become involved and make a difference.
In Club Baudville, our worksite's hub for all staff company meetings and social gatherings, we recently announced our partnership with Ele's Place. Ele's Place is a Michigan-based non-profit that is committed to the awareness of, and support for, grieving children and their families. Where children and families can come to heal after the loss of a loved one. Where rage from pain can be met with understanding and tools provided for coping.
This sanctuary for individuals living with grief needed an update in order to continue to provide lifesaving services; and Baudville Brands had hands and hearts that wanted to help.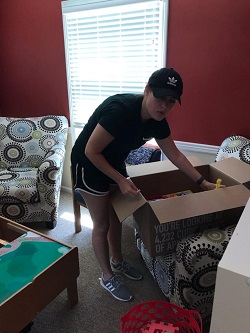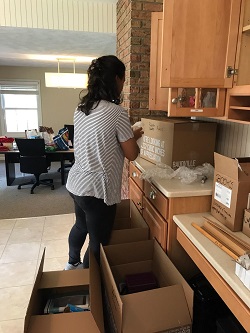 97 employees raised their hand within 4 days to begin volunteering, and within two days a crew of employees and managers who were willing to put aside their Baudville work for a few hours stepped inside Ele's Place with their work clothes on to begin what has become a great partnership between Ele's Place and Baudville Brands.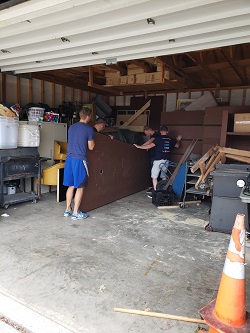 >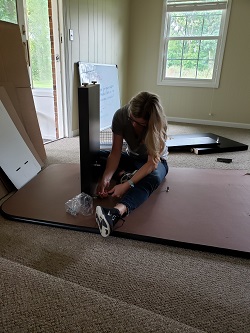 Each week up to two teams of volunteers spend hours of their workday at Ele's Place. The team has managed to completely pack up the location, move out all the furniture, filling cabinets, bookcases, conference room tables and chairs, and boxes and boxes of items that help support grieving families. All the flooring was removed, and walls were knocked down.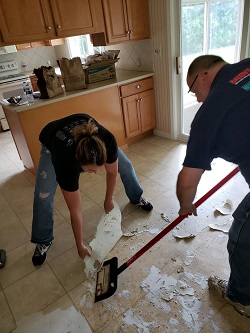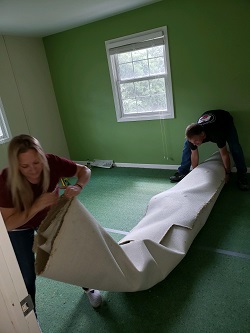 And now the process of rebuilding has begun.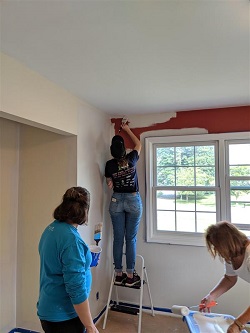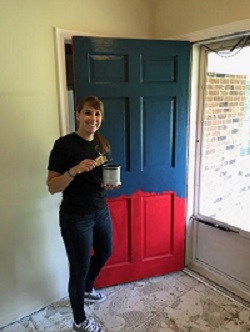 As we begin transitioning to building back up this sanctuary for those who are hurting, we are reminded we too are like Places that need renovation. Every few years we need to check-in, take down what is no longer working for us, and build back up what will bring us into the future.
Next up for Ele's Place is new paint, finishing new walls, then adding back in furniture and décor to make Ele's Place a home away from home for individuals in our area struggling with loss. Landscaping will begin, and finally a big welcome celebration on November 12th will finish off our 2019 Ele's Place renovation. Employees, their families, members of the community, and those who need Ele's Place the most will be invited to celebrate what we can do collaboratively, as organizations, communities, and individuals when we work together for a common purpose.
Completing a project of this scale could not be done without the dedication of amazing employees who are willing to put aside the hustle and bustle of the day-to-day and lend a hand in the community. At Baudville Brands, we are just so happy to be able to provide these opportunities for our employees, working together to build stronger communities.