Since I held down the fort here at the 'ville, I couldn't possibly relive our 2014 SHRM experience. So, we recruited one of the SHRM newbies to tell you all about her experience.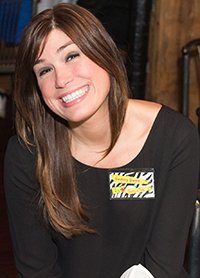 Readers, meet Lindsey!
I just landed back in GR last night from the SHRM Annual Conference in Orlando and what a great time!
As an exhibitor, you go through a lot of prep work and a lot of decisions about what will make the best experience for attendees. It was awesome to see it all come together. Since I am lucky enough to be a part of the group at Baudville that plans for the event, I arrived in town on Friday to get things set up for the show.
The city was already buzzing with groups talking about must-see booths and sessions they planned to work into their schedules. As a Baudville newbie to the SHRM conference, I was amazed to see how the attendees really wanted to jam-pack their days to get the most out of the show.
This year Baudville took a different approach with our booth and wanted to focus on the "moments in an employee's career" and how we can tell you our story and what we can offer, by taking a look at the story that makes up an employee's milestones at a company. We used two 20-foot walls with bright graphics and fun sayings to map out the journey of a career and how Baudville can help you go on that journey at an organization to increase employee engagement and recognition. We had six large shelves of products, each dedicated to our solutions at any stage in a career, and, from an overview shot, our graphics, colors, and concept stood out amongst the sea of different exhibits. Our goal was to take attendees on a tour of this story and provide them with an overall understanding of what we do!
Things kicked off on Sunday with an opening session featuring Robin Roberts, who was a huge crowd pleaser. The exhibitor hall opened at 4:00 p.m. with a cocktail reception to greet the almost 15,000 attendees.
I was in awe of the masses of people that flooded into the hall and even more shocked at how many people headed right for the Baudville booth where we were giving away red velvet cupcakes and t-shirts we designed just for this show!
There was not a moment that whole night where our booth was not swarmed with people. When the exhibitor hall closed at 7:00 p.m., there was not one extra cupcake or t-shirt in sight!
Everyone told me that Sunday night would be crazy and then Monday and Tuesday would bring a more low-key crowd. Well, this year must have been different because there was not one time when our booth was not full of people learning about us or stopping by because they already knew us!
We had 12 Baudville-staffers "working the booth" all wearing different creative sayings that represented a "moment" in a career like, "It's Not Easy Being a Newbie. Baudville Makes First Days Totally Barf-Free." Overhearing the conversations we were having, you could tell people really wanted to know more about how we could have an impact on their organization.
I did get a chance to walk around and look at all the exhibitors at the show and there were some companies that brought their "A" game and pulled out all the stops with big themes and even bigger set ups. It was fun to see each company's take on what would make exhibiting at the show a success. Give-a-ways and swag are the predominant theme and people will flock to your booth for some great free gifts!
I do have to say, though, I heard at least a dozen people say that they loved our booth or repeat attendees said, it was their favorite booth to visit every year. While we changed things up this year with our design and layout, I know what sets our booth apart is the Baudville staff. Everyone poured their personality and energy into making sure anyone who came to visit us had an amazing experience and could see what we were all about!
It was definitely a successful show for Baudville with some great team-building moments that I know will carry over here back at the office.
I am looking forward to following up with some of the attendees we talked with and see how we can help them step up their employee recognition game. And I can't wait to see what SHRM 2015 in Vegas brings!!!!!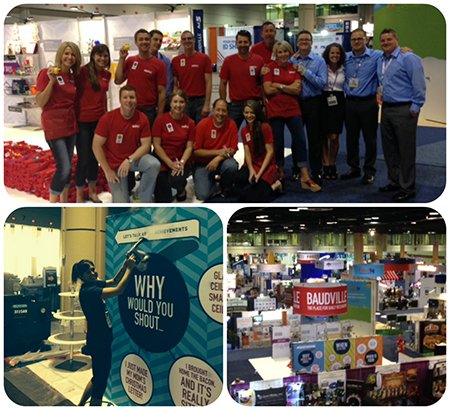 --------------------------

Krista is the 'ville's Web Marketing Coordinator. She came to us in 2012 as part of our stellar Sales team.
Using her experience with Baudville customers, she helps create an online experience we're sure you will enjoy! Being the chatterbox she is, she truly misses talking with all of you so don't be shy and drop her a line!