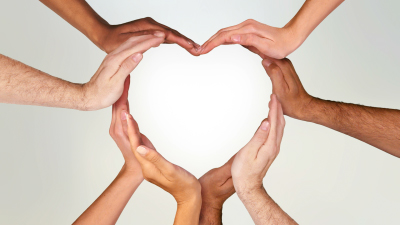 "Kindness in words creates confidence. Kindness in thinking creates profoundness. Kindness in giving creates love." -Lao Tzu
The alarm went off last Friday morning and my husband groaned, from beneath a thick blanket of denial, that he hadn't slept at all. That sucks, I thought. As he kissed me goodbye, he announced that he had forgotten to press start on the coffee maker, so, as insult to injury, there would be no caffeine for my tired man.
Honestly, I felt really bad. Here I was warm in bed with no need to get up at all if I didn't want to. I lied there with a decision: to be a hero or not. After a long debate with my conscience, I chose the former: pulling on a pair of winter boots over my pajamas, layering a heavy coat over top, and filling up his thermos with several cups of super-strong wakey wakey. I hopped in the car and drove my life-giving cargo up to the front door of his work, summoning him to come to the passenger-side window (I was in my jammies after all).
He was surprised. Thankful. Briefly, a bit bewildered. As soon as that wore off, I'm sure he didn't spend the rest of the day thinking about how wonderful I am. It was a small thing, really. He could have survived easily without it. I knew that. It didn't matter. Because it made me feel good to do it. Exhilarated. Happy. Thoughtful. Rich. I had just made a deposit in our relationship's emotional bank account.
Kindness is one of those powerful acts that very often gives more to the giver than the receiver. Is that a reason to be kind? Because of what you'll get out of it? That's probably not the best agenda to have, but it is a nice consequence, isn't it?
February 13-17 is Random Acts of Kindness Week. And, while this week is a great excuse and reminder to be kind, I recommend that you act whenever an opportunity presents itself. You could offer to split your delicious-looking bagel with your cube-mate (Yum. Thanks, Jenny!), you could help out a co-worker on your day off (Whew. Thanks, Falon!) or you could give someone a day-making compliment (Aww. Thanks, Kaleigh!). (I am surrounded by a lot of kind people, eh?)
Some kindnesses are easier than others, but all are worth doing. Today, tomorrow, right now, or some random (or specific) time in the future. Check out Kaleigh's post to get more insights, plus free tools and downloads!
---