Celebrating birthdays at work can be tricky. Some people love a big production, and others prefer to be more private about their big day. Some managers go all out with for their employees' birthdays and others aren't even aware birthdays exist.
Something as simple as birthday celebration inequities within your organization can hurt employee morale, loyalty and camaraderie. Creating a company-wide birthday program can level the playing field and make all employees feel appreciated and valued on their birthday.
I've prepared a 15 minute video webisode all about celebrating birthdays in the office. I'll share best practices to guide the creation of your birthday program and lots of ideas that you can use. My ideas are easy to implement and show that you can celebrate employee birthdays without spending a lot of time or money.
To register for the Birthday Best Practices Recognition TV webisode, visit Baudville.com. I'll see you next Thursday, August 12 at 11:30am EST!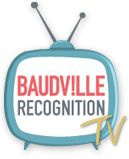 --------------------
Cori is Baudville's in-house Recognitionista (she's officially a Certified Recognition Professional, too) and a member of the Millennial generation. Get her employee recognition tips and special discounts by liking Baudville on Facebook.