With so many tools available to us for communication, it should be surprising that so many companies claim a lack of communication as one of their biggest issues. But everywhere I've worked, it has been at different times, and for different reasons.
As I've mentioned, I have a background using recognition as a motivation strategy, and have worked in environments where recognition was part of the culture. So, when I started at Baudville it wasn't a new concept to me. But as I started to really immerse myself in the theories, I had a revelation of sorts: recognition at its core is really just about communication.

At Baudville, one of the ways we strive to improve communication is by defining who we are, what we stand for, and what we consider to be the most valuable traits and behaviors for our staff to exhibit. We call these our core values, and we broadcast them to all staff through a variety of different communication vehicles. Then we recognize when we see them in action. It's through recognition of ourselves and others that we all understand what we need to do to be successful.

Here's an example: I pretty much need a meeting scheduled at 8:00 a.m. (with donuts) to make it to work on time. But my managers let it slide because I perform, and often stay late, when I get here. "Perform" happens to be one of our core values, but "punctual" is not. Thank goodness.

I know what's expected of me because it's clearly defined. That's communication. If being punctual were important to my managers, I'd do it. I'd not only get to keep my job, but I would probably receive accolades for doing it. That's reinforcement of expectations through recognition.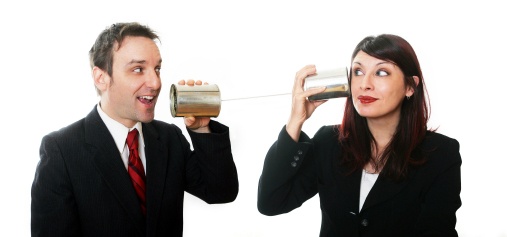 If you want to improve communication in your organization, creating a recognition program around your core values or company mission statement can be your first step. We know that defined expectations are just one facet of good communication, and that recognition on its own will not create or repair communication in your organization; but it will help you send clear messages to your staff and foster a more open dialogue among individuals, peers, and managers. I'd say that's a pretty good start!
--------------------------
Allison is Baudville's one (and only) Copywriter. She's been writingfor a variety of media for more than eight years, so if she tells youshe has been there and done that, she probably has. Before embarking ona career in writing, Allison worked as a department manager where sheused Baudville products to motivate her team. She's what we call a truebeliever!