When we set out to develop new products, we had one question in mind: how can we help managers build stronger, more well-rounded teams?
We realized that the answer was in the individual—that if managers could work with team members person by person to highlight their strengths and identify their weaknesses, they could empower each one to be the best they can be. And if you have a group of highly-functioning individuals, chances are you have a pretty spectacular team.
This one on one business sounds a bit time-consuming for a busy manager, though, doesn't it? Don't worry, that's not how we do things at Baudville. Our goal is always to find a way to create products that are effective, yet fun, easy, and engaging. If we've really done our job, then you won't even realize you're working!
That's where Badges of Greatness come in. This collection of eight different badge designs gives you the perfect way to encourage your team members to embody greatness.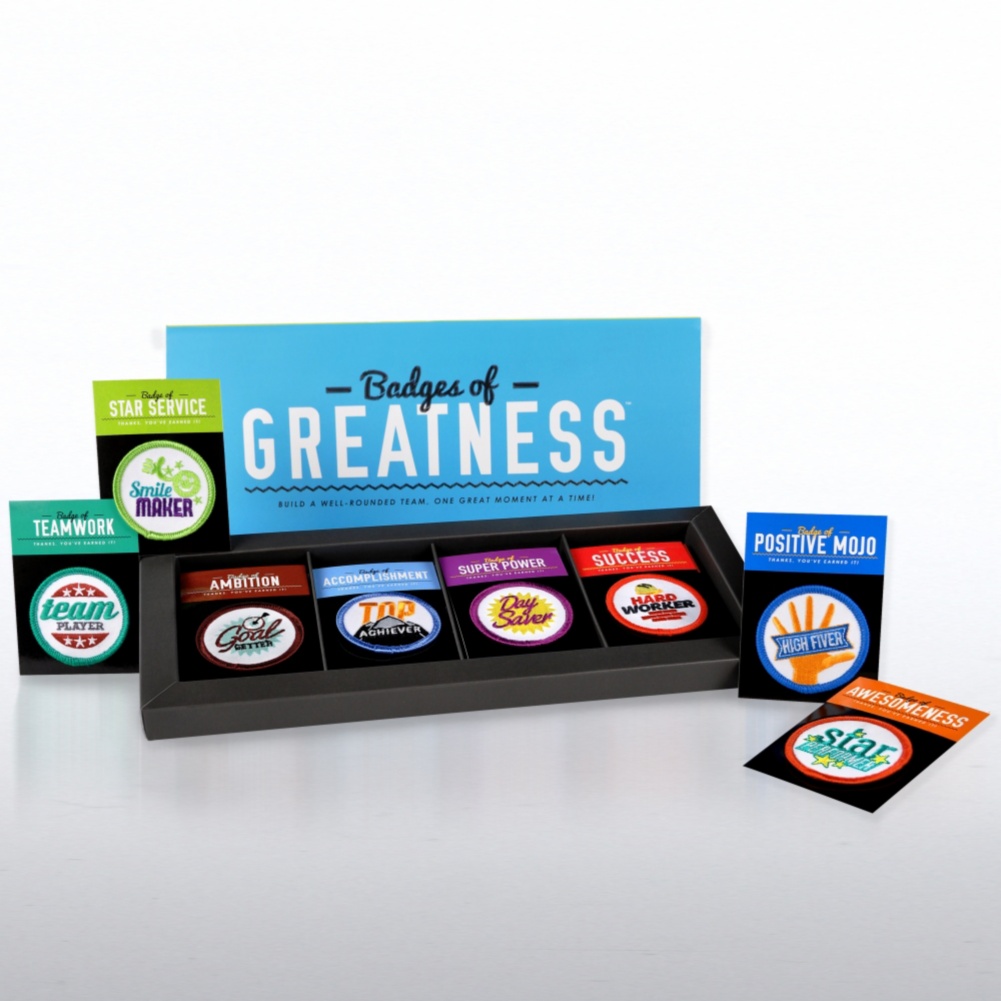 Each badge has a different quality on it that you want to see in your staff. Your job is to give one out when you see that quality at work. You'll find that some earn certain badges easily and struggle with others. But the goal is for each person to collect them all—so how will they do it?
You can help them by communicating what each badge means to you—and what behaviors your team members need to demonstrate to receive one. You can also inspire a little healthy competition by giving them a way to show off the badges they've earned. Our Collector Banner is just the vehicle for that: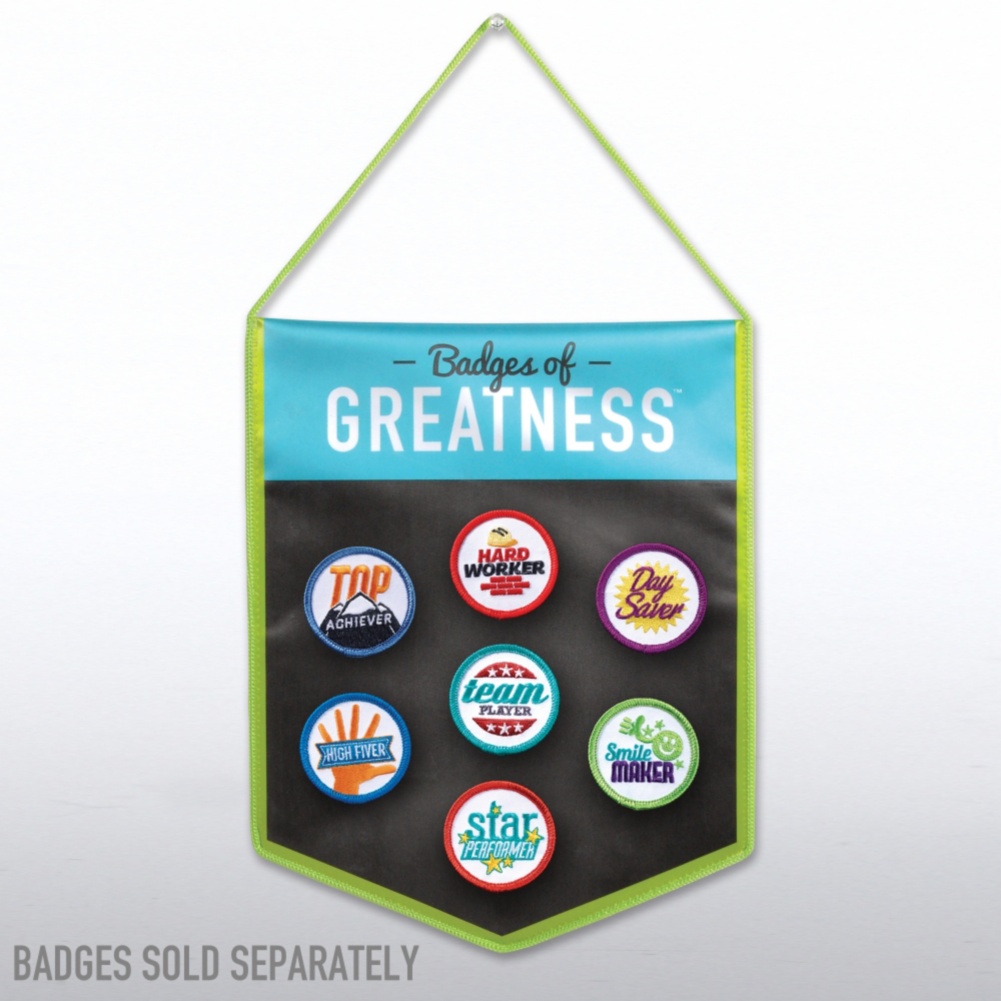 They'll easily see and take pride in the ones they have and work harder to gain the ones they're missing!

What's more? These high-quality, beautifully-embroidered badges have a peel-off adhesive backing that sticks to most surfaces, including walls, bags and backpacks, lockers, and more. Each comes on a display card with a place on the back for a personal note. Plus, kits are easy to create, just use our simple online builder to get started!
Order yours today and watch your team grow to amazing new heights! And, stay tuned: all week we'll be featuring brand new Managers' Tools made to make your job easier and you even better at what you do!
--------------------------
Allison is a self-proclaimed Copywriting Diva and has the certificate to prove it! She's been writing for Baudville for four years and has worked in a variety of business settings for more than 19 years. Before becoming a professional writer 12 years ago, Allison worked as a department manager where she used Baudville products to motivate her team. She's what we call a true believer!