We've been having a lot of fun around Baudville in the last few weeks. Part of it is due to the general level of busyness we've been experiencing and the anticipation of over 250 new products we're releasing in two weeks. Stay tuned for more information about those coming in the next week!
But a lot of the fun is thanks to our latest addition to Club Baudville…
A beautiful new table for table tennis!
This summer, Baudville is a sponsor of the USA Table Tennis US Open taking place in our hometown of Grand Rapids, Michigan, June 29-July 3. Baudville has a longtime connection to Dell and Connie Sweeris, Grand Rapids natives, USA Table Tennis Hall of Fame Inductees and advocates for bringing this event to West Michigan. When they asked us to support the US Open, we got right on board!
To get our employees into the table tennis spirit, we got our own table and held an internal table tennis tournament that wrapped up on Friday. The tournament was the talk around the 'ville, and employees turned out to watch some heated matches and cheer on their co-workers. We had some pretty creative cheerleaders!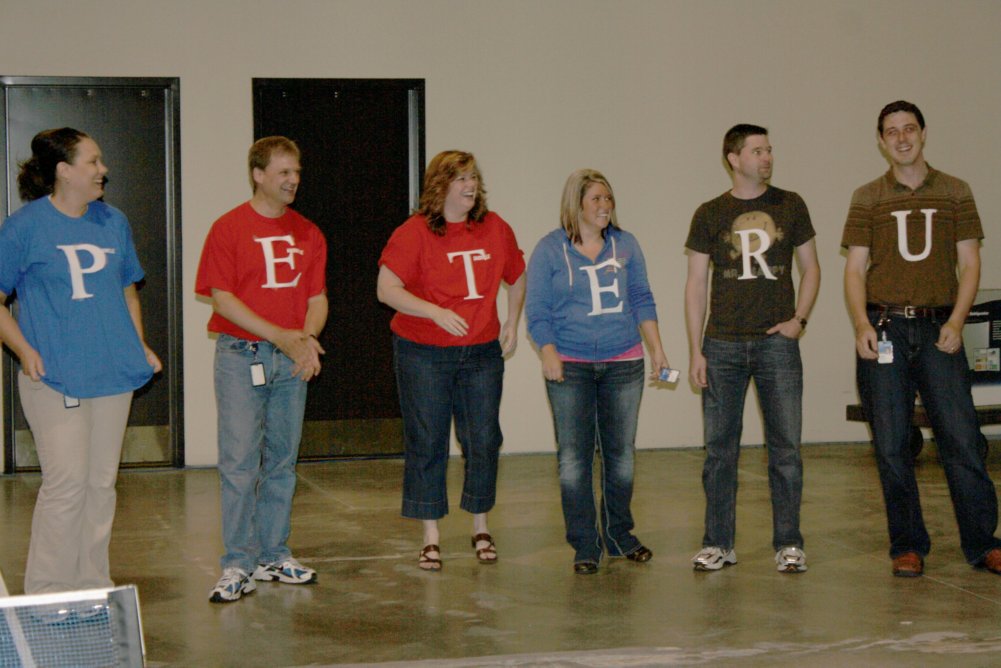 Congratulations to Pete, Carl and Deb, our table tennis champions!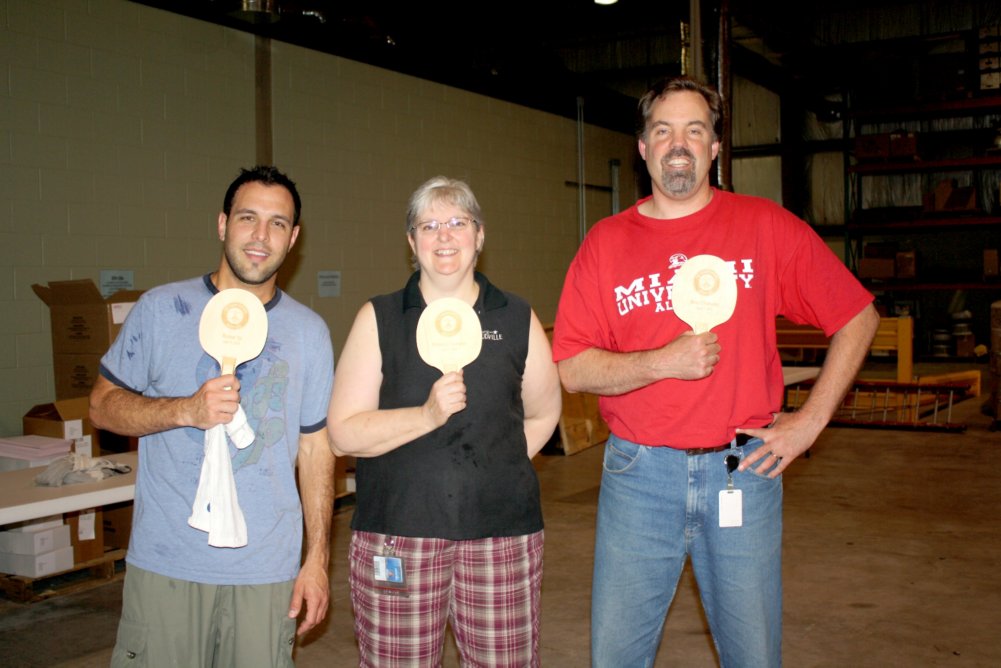 The table tennis tournament was an easy way to get our employees engaged in something non-work related, build rapport across department lines and boost morale of teams, departments and individuals. More significantly, hosting events like the table tennis tournament helps to define our corporate culture: one that is centered on fun, teamwork and results.
What have you done recently to build or promote your culture? The summer is a great time for fun teambuilding events, and many organizations host company picnics, management outings or both. Putting on a small activity for your employees can make a world of difference in their levels of engagement and morale, and it will be fun for everyone, too!