There's a saying out there in the business world: "hire slow, fire fast." Sounds a bit cold, maybe, but I'm thinking if you adhere to the first part, you may never be in the unpleasant situation of facing the second part.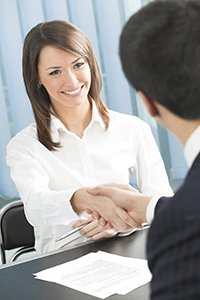 What does it mean to hire slow? Why would you do that, when, if you're hiring, you're obviously in need of someone now? As in: fast.
Going through a highly selective process, which equates to more time up front, ensures that you (and your candidates!) know exactly what you're getting into. No surprises, no oopses, no uh-ohs. No turnover. Or, at least, a much lower likelihood.
Case in point: When I interviewed with Baudville, I went through the rigorous process described in this issue of RecogNation. At the time, it seemed like a bit much to me, but guess what? Five-plus years later I'm still here—and that's a record for me!
Read more about successful onboarding in our RecogNation article: Are You Hiring for Now? Or Hiring for "Wow!"?