It seems these days, a lot of us are on autopilot. You know: like when we arrive at our destination, but we don't really remember any part of the ride? Or when we're breezing through our daily transactions and the clerk or server asks how we're doing, but our minds are somewhere else, and so we grunt a quick answer and keep moving? It's easy to overlook the details when we're just trying to get things done, but, as a result, we're missing out on meaningful connections with people, with our surroundings, with the moments that form our days (and others' days, too).
What does this have to do with recognition?
Let's go back to that clerk who asked, "How are you?" or sent me off with a, "Have a nice day!" I've noticed that the simple courtesy of a reciprocal response is a bigger deal than you'd think. In fact, it is almost always met with enthusiasm, surprise, and, I could swear I detect some gratitude in there. When I hear "Thank you for asking!" it always strikes me. It feels like I've just given water to a person who's dying of thirst. And I guess, in some way, I have.
You would think that being responsive to others is not just polite, but simply a given. But it is becoming obvious to me that in these faced-paced times, when everyone is busy, busy, busy something is getting lost. Every person who comes into our space today has a purpose, and, whether we realize it or not, they have ushered us in one direction or another. Acknowledge that presence with a smile, with a thank you, with a greeting that has more than just the pretense of giving a :bleep: and see what happens. Hint: it's not just gonna make you feel good…
So, what does this have to do with RecogNation?
Well, let's just say that staying tuned in is how we develop this publication and how we bring current issues to light. We're working on the next one right now. In the mean time, check out the latest edition that has everyone talking!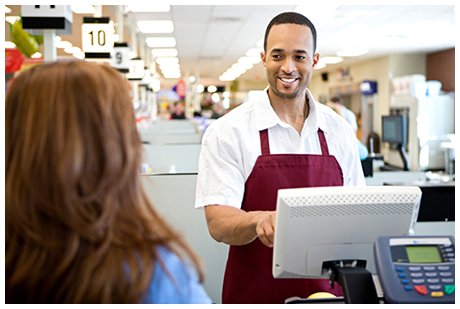 --------------------------

Allison is a self-proclaimed Copywriting Diva and has the certificate to prove it! She's been writing for Baudville for five years and has worked in a variety of business settings for 20 years. Before becoming a professional writer 13 years ago, Allison worked as a department manager where she used Baudville products to motivate her team. She's what we call a true believer!