It's so close I can almost smell the cupcakes! We'll be at the 2014 SHRM Conference & Exposition June 22-24! If you're going, definitely stop by to talk with our fun, friendly booth staff.
Over the course of a career, there are so many moments, and professional achievements can be some of the most important—and potentially life changing. I talked with a few of my co-workers about the growth opportunities they've earned here at the 'ville and here's what they said…
"Having your achievements and hard work recognized with new opportunities and responsibilities is a great feeling. It shows that your manager believes that you will be a good manager. It was certainly the first step in the process of reorienting my career path and focus. It encouraged me to seek out additional new challenges, stretch beyond my comfort zone, return to school for my Master's degree, and re-imagine my potential future."
- Dave, IDville Product Manager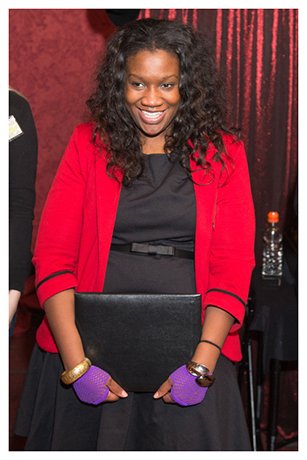 "When I started Baudville I never would I have thought I would end up in accounting!!! I started in customer service and I loved talking to our customers, however growth and change are both good things. The transition into the accounting department has been amazing and has allowed me to grow and learn so many new things. This experience has taught me both professionally and personally that anything is possible with hard work, and determination! I am proud to work for such an awesome organization that allows us the opportunity to develop and grow as the company grows."
- Amber, Accounting Rep
"It was a Monday towards the end of the day and my boss called me into his office. He asked me to shut the door and I immediately got nervous. When I turned around he was smiling and had his hand extended to shake mine. As we shook hands he said "You've been promoted, congratulations." I remember that day with such clarity because professionally I felt like things were really looking up for my career. I had put in a lot of hard work and it felt great to be recognized. On my way home, I remember having the windows down and the music cranked up. I was in a great mood."
- Christopher, Business Analytics Manager
Work achievements already feel great, but you can make that feeling last longer by giving them the fanfare they deserve. Want to know how? Come talk to us at SHRM 2014! Can't make it? Check out these expert articles:
• 50 Reasons to Recognize
• Five Tips for Recognizing with Award Certificates
• A Quick-Start Program to Recognize Employees

--------------------------

Allison is a self-proclaimed Copywriting Diva and has the certificate to prove it! She's been writing for Baudville for five years and has worked in a variety of business settings for 20 years. Before becoming a professional writer 13 years ago, Allison worked as a department manager where she used Baudville products to motivate her team. She's what we call a true believer!