Today is our final post in our 5 day series on our recent employee recognition success story. You can read the story of Grace Haven Assisted Living in its entirety in the Recognition Resource Center. Today we're sharing the exciting results Grace Haven experienced after implementing an employee recognition program.
Recovery: Imminent
Within one week of the program's implementation, the level of interest and optimism increased noticeably. The employee engagement survey given at the initial evaluation was repeated every 30 days and revealed steady improvement at each interval. The positivity grew over time, and after 3 months many Grace Haven employees expressed satisfaction with the improved culture.
Win 1: A Whole New Attitude Evolved
With the recognition programs in place, management met the goal of increasing positive feedback. The number of employees who felt recognition to be a priority at Grace Haven increased 47% since the beginning of the program.
After 60 days, 78% of staff had given recognition and 68% had received it. One respondent said of the program, "I'm impressed at the progress!" And recognition has made employees feel more comfortable about communication in general. Both managers and employees acknowledge that communication has improved and verbal recognition has become a common occurrence.
Win 2: Collaboration and Respect Increased
Before Shout Outs were implemented, only 26% of employees felt their coworkers were committed to quality work. After using the program for 60 days, that measurement increased to 63%. Teamwork and trust increased among team members, and many employees were pitching in where needed. The Shout Outs helped them show appreciation for and become more aware of each other's contributions. One staff member told us, "I feel it made us closer; people you didn't think cared, do." Employee confidence in leadership also experienced a 66% lift.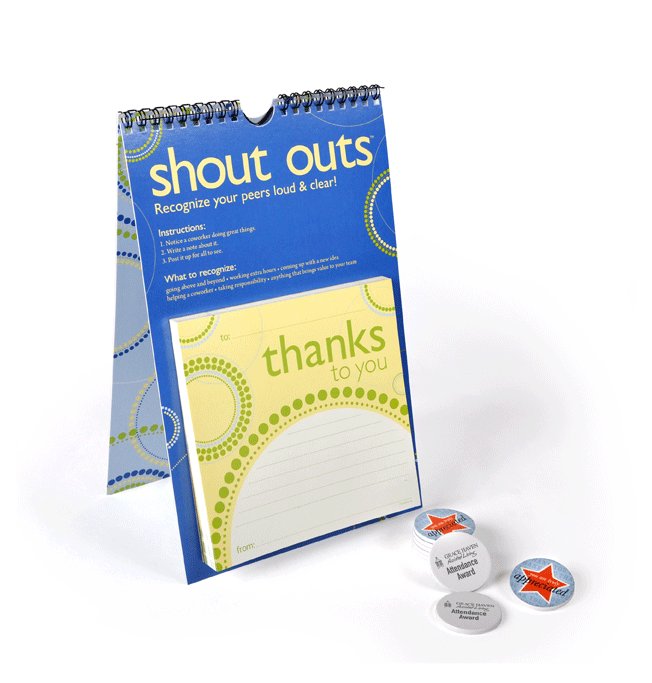 Win 3: Attendance and Accountability Improved
The increased sense of teamwork led to employees putting a greater value on attendance. After just 30 days—and then again at 60—managers needed more Tokens of Appreciation because they had given so many attendance awards. 90% of employees received at least one token award in the first 60 days the program was in place. Since the start of the program, attendance has improved dramatically.
In just a few months, the Grace Haven team saw improvement in every area measured. Overall satisfaction increased by 66%, with 64% of staff believing that their work culture has improved since the start of the program.
Grace Haven Assisted Living Director of Resident Care had this to say about the changes:
I just can't get over the change! I see smiles in the hallways and a true spirit of cooperation among most of the staff. And, our attendance issues are all but solved. Plus, giving recognition has been such a rewarding experience. Seeing the pride and satisfaction on the faces of the recipients not only tells me it's making a difference, it makes me feel good inside, too!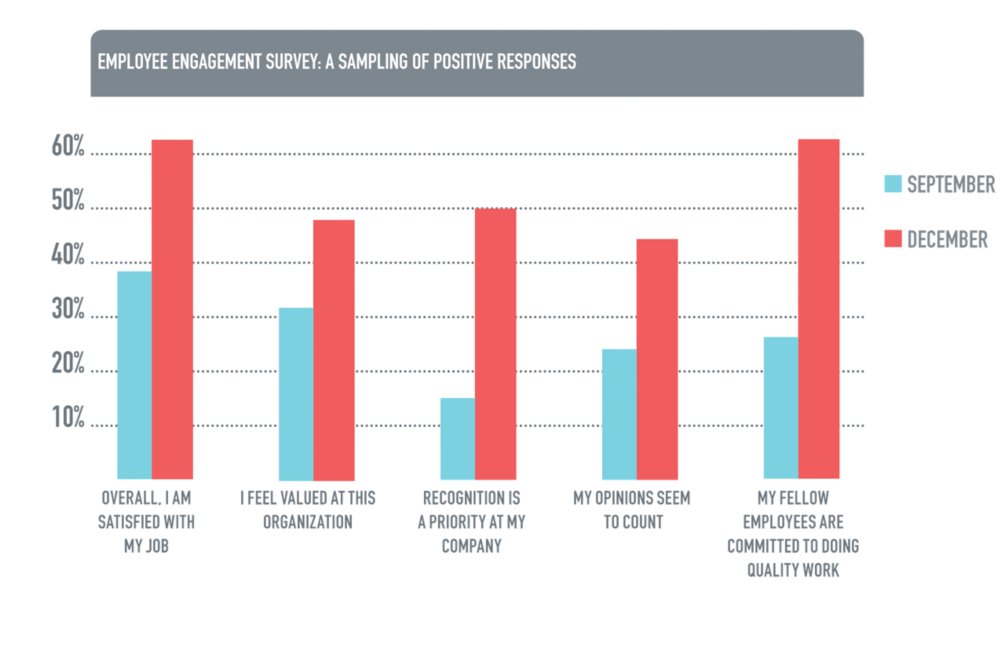 Get a Case of the Positives
You don't have to be in the caregiving industry or in a morale crisis to benefit from an employee recognition program.
Simple day-to-day acknowledgements improve communication, and expressions of appreciation make team members feel valued. Overall, staff members feel more satisfied with their jobs, increasing both engagement and retention. In addition, incorporating peer recognition into your program gives team members ownership as well as a greater appreciation for the work that others do in the organization.
The Grace Haven team discovered that implementing regular recognition into their routine was easier than they expected. With the right tools in place, the organization has transformed into a highly engaged, positive workplace where employees are proud to work.
-----------------
Cori is Baudville's in-house Recognitionista (she's officially a Certified Recognition Professional, too) and a member of the Millennial generation. Get her employee recognition tips and special discounts by liking Baudville on Facebook.