We all love receiving recognition. We just completed Customer Service Week at Baudville, and the entire company enjoyed the thrill of being recognized for our exceptional customer service. Employers typically do a great job recognizing the employees, but often managers get overlooked.
Thankfully, we created a holiday to help us remember to thank the bosses, managers and executives in our lives. Boss's Day happens annually on October 16. Since that falls on a Saturday this year, I'm encouraging people to celebrate this Friday.
Here are a few ideas that you can use for celebrating Boss's Day:
Get the whole team involved. Send a few quick emails and remind the entire team that Boss's Day is taking place this week. If you're super organized, offer the team a card from your note card collection so they can write a thank you note to your boss.
Give your boss a gift. You could put together a gift basket of snacks and treats your boss loves or engrave a journal with your boss's name. When everyone chips in, it's easy to give a personalized gift. Get more Boss's Day gift ideas at Baudville.com.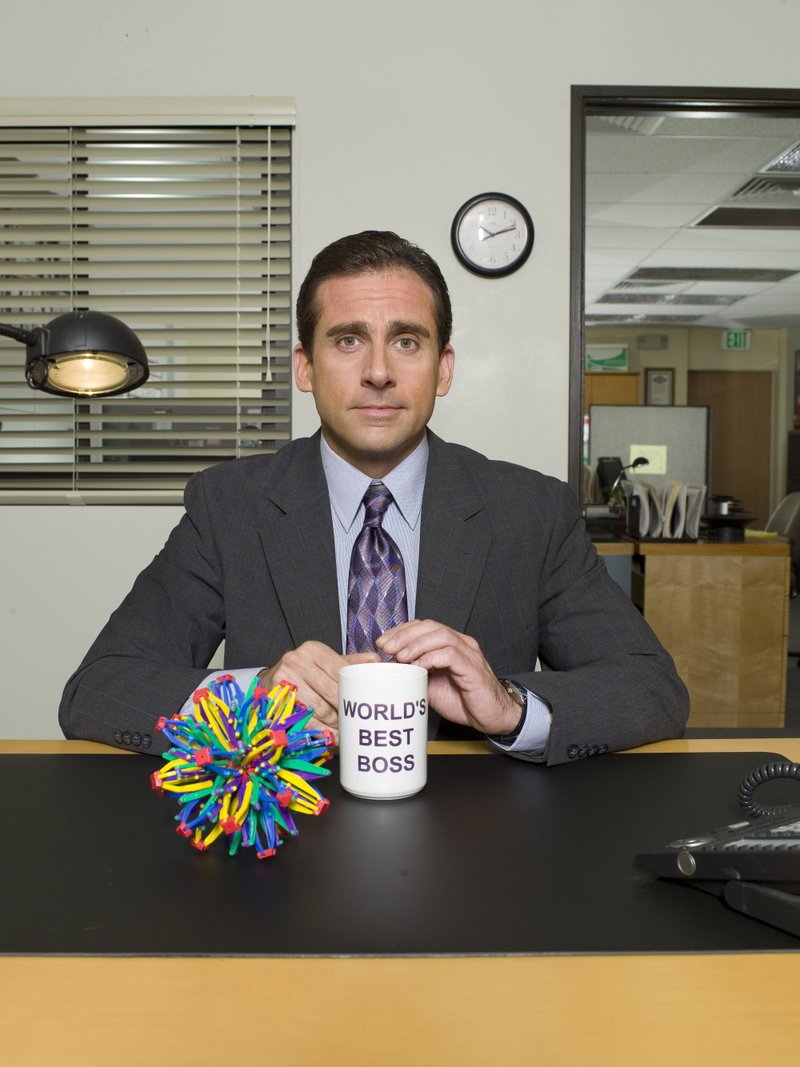 Write a handwritten note of appreciation. Sometimes, the simplest acts of recognition mean the most. Buy a Boss's Day card or use a set of note cards you have lying around. Write a personal note of thanks and be specific! What attributes does your boss possess that you really appreciate? If you have multiple bosses, this is the most affordable way to recognize all of them!
Take your boss out to lunch. Organize the entire team or department and treat your boss to lunch. Not only will your boss appreciate the free lunch, but it will give the entire team a chance to bond!
Create a "Best Boss Award." Have a little fun on Boss's Day! Create an award certificate or have a trophy made that officially declares your boss the best. Arrange a small award presentation with your team. Have each team member share one reason why your boss deserves the high honor. You could invite your boss's family to the presentation to make it even more personal.
Michael Scott certainly isn't the Wolrld's Best Boss, but his team makes him feel that way. How will you recognize your boss on Boss's Day?
--------------------
Cori is Baudville's in-house Recognitionista (she's officially a Certified Recognition Professional, too) and a member of the Millennial generation. Get her employee recognition tips and special discounts by liking
Baudville on Facebook
.