Much like Valentine's Day in the home of a happy couple, many feel that Employee Appreciation Day should be celebrated any and every day of the year. Apparently that's what I was thinking when I wrote the copy for not one, but two of our catalog covers, boldly declaring Employee Appreciation Day as March 9th. (It's actually March 5th.)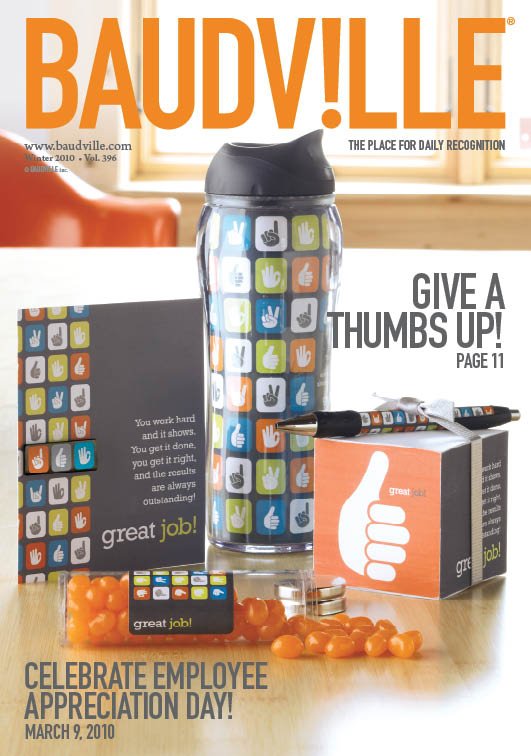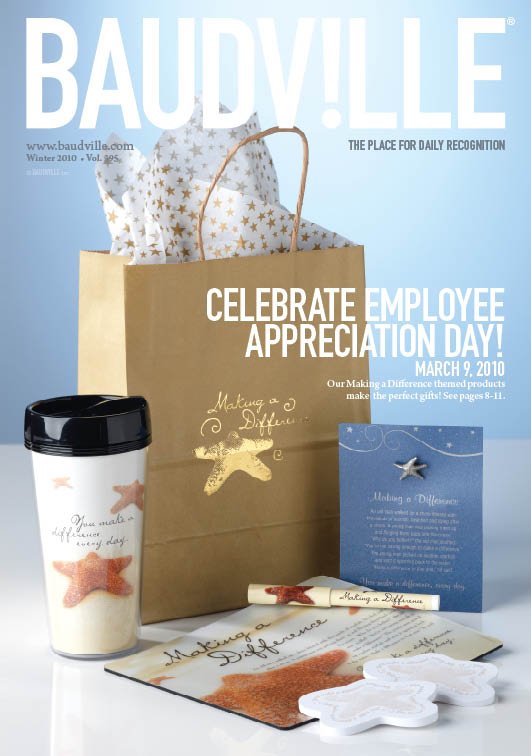 Hey, at least I'm consistent!
I don't want anyone, especially not my boss, to think that I am taking this error lightly; but I do think this is an excellent opportunity to talk about the importance of appreciating your employees not just on scheduled holidays, but in small, day-to-day ways throughout the year.

Recognition holidays are important because they remind us to stop and celebrate the valuable people in our workplaces and our lives. Without these events, our administrative professionals, volunteers, customer service reps, teachers, and healthcare workers (to name a few) might not be remembered at all. But considering these events are only a blip on the radar screen of the year, it's important to factor in all of the other days in between. For that, I recommend our new Recognize 365 calendar. It's a stylish desktop piece, plus it features gentle prompts and useful note cards to help you make any day a special employee recognition event.
For those actual holidays, you can always check out our Event Calendar on Baudville.com. Something, perhaps, I should have done myself!
--------------------------
Allison is Baudville's one (and only) Copywriter. She's been writing for a variety of media for more than nine years, so if she tells you she has been there and done that, she probably has. Before embarking on a career in writing, Allison worked as a department manager where she used Baudville products to motivate her team. She's what we call a true believer!