This week, June 9-15, 2014, is National Automotive Service Professional's Week. As explained by the National Institute for Automotive Service Excellence (ASE), this week is a time to honor the commitment and dedication of automotive, truck, and collision technicians, along with parts specialists and other support professionals who serve the motoring public.
Most days, these service professionals are working with a disgruntled "motoring public." People who are experiencing car trouble that they don't understand and paying repair bills that leave them less-than satisfied. It's their job to find a solution and explain the necessary repairs to their customers.
The customer service aspect of their daily jobs is often overlooked, I know I speak for the masses when I say that a trustworthy, customer-friendly Automotive Service Professional is a gift. Not only do these individuals have a great deal of knowledge around new-fangled technology and mechanics, they have a deep understanding of what it means to inform and calm a frustrated customer - something you can't put a price on!
Whether you work in the automotive industry or you're stopping by your local automotive repair shop or parts store, take the time to thank these hardworking, talented individuals. A high five, a handshake, a coffee, or soda paired with genuine heartfelt words of appreciation are sure to make them smile!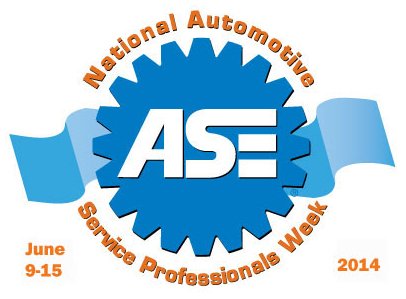 --------------------------

As a team member since 2005, Falon has worn just about every hat the 'ville has to offer. She's seen both sides of working life — as an employee and as a manager — so if it sounds like she knows what she's talking about, we're pretty sure that's why. When she's not juggling between the IDville and Baudville brands, she's been known to whip up a mean diorama - just like that!