This week is National Backyard Games Week, and I love my backyard games! I've built up a decent collection of them in my garage. At my house, we're always ready with a game of bean bag toss, ladder golf, badminton, Frisbees, and even bubbles for the neighborhood kids. It's common to find me outside on a beautiful summer evening playing a game with neighbors and friends. Backyard games provide an opportunity for camaraderie, fun, and enjoying the outdoors – all things I love!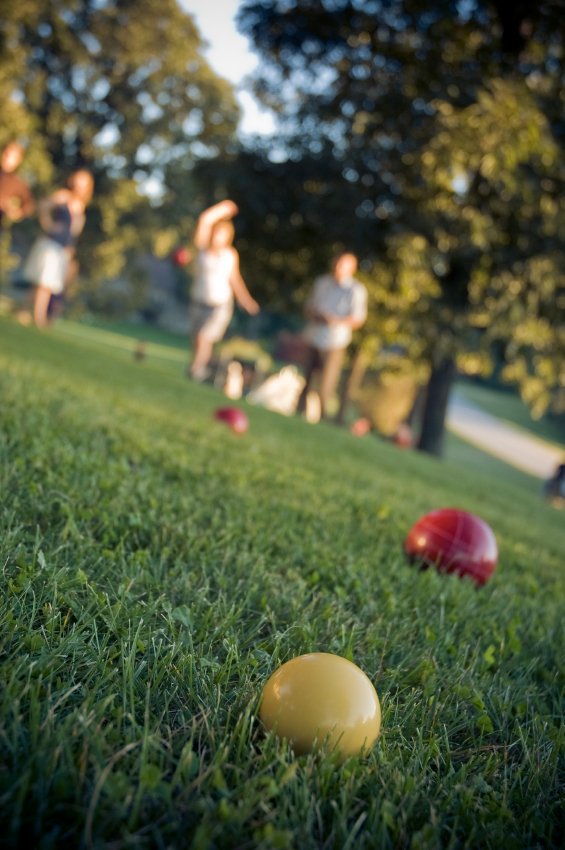 I've noticed that my time spent playing backyard games has improved my friendships (and my sweet game skills!), so it makes sense to me that we should bring games to work. If playing games at home is energizing and improves relationships, imagine how it could influence your team!
This is a great thing to do the week before Memorial Day weekend. Organize a game tournament during the week. You can create teams or have employees compete individually. Each day, play another round of the game and post scores and updates. Employees will be engaged in the tournament and want to come to work for all the fun. You can also make the games available during lunch hour or breaks so employees can play just for fun. They will welcome the opportunity to get in some practice before the holiday weekend!
We've even brought backyard games inside during the off-season and played a bean bag tournament along the marketing aisle. It makes a little extra noise, but gets everyone away from their desk for a moment and engages in a team-building opportunity. If you don't have any of your own backyard games to bring to work, ask your teammates. You could even check out this Popular Mechanics article for these 10 Fun DIY Backyard Games. They all look like a blast and very easy to create.
Can't get outside? If it's impossible to get your team outside this week, try one of the ideas in our 52 Ways to Have Fun at Work eBook. It's a free download in our Recognition Resource Center full of ideas for infusing work with fun throughout the year.
How do you have fun at work? What are your team's favorite games? Tell us here!
--------------------
Cori is Baudville's in-house Recognitionista (she's officially a Certified Recognition Professional, too) and a member of the Millennial generation. Get her employee recognition tips and special discounts by liking Baudville on Facebook.