I don't know about you, but for me getting the mail is one of the highlights of my day. When I hear that mail truck whizzing down my street I get excited. I guess it's a good thing I've found a career in direct mail.
When I think of postal workers, the mail deliverers come to mind first, but as with any business, there are so many other hard-working individuals behind the scenes that rarely get the attention and appreciation they deserve. So if you're out and about today and happen to walk past a post office stop in and say "thank you!" and "happy postal worker day!"
Bring in a box of donuts or popsicles with a note of thanks and appreciation. Find yourself passing a postal worker on the street? Give them a high five and say "happy postal worker day!"
With a simple thank you, and a few minutes of your time, you're guaranteed to make their day.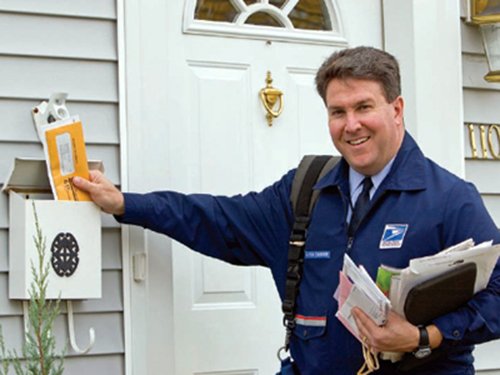 --------------------------

As a team member since 2005, Falon has worn just about every hat the 'ville has to offer. She's seen both sides of working life — as an employee and as a manager — so if it sounds like she knows what she's talking about, we're pretty sure that's why. When she's not juggling between the IDville and Baudville brands, she's been known to whip up a mean diorama - just like that!