Today kicks off Random Acts of Kindness Week and we've put together some of our favorite no cost ways to make a difference. Remember a little can go a long way!
These 42 Random Acts of Kindness only require your presence and a smile! After this week is over, hang this list up in your office and encourage your team to practice random acts of kindness all year long!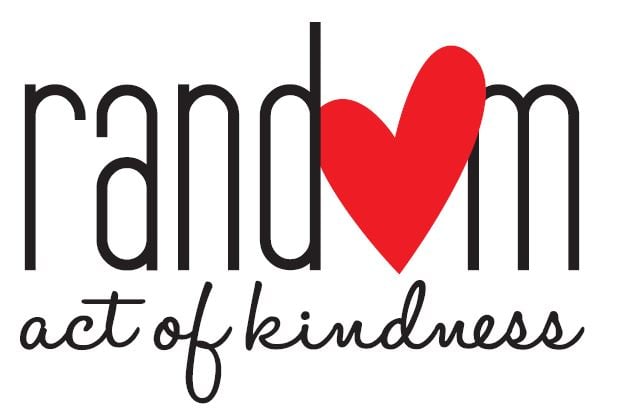 1. Hold the door open for the person behind you.
2. Brush snow off someone else's car in the parking lot.
3. Shovel your neighbor's sidewalk.
4. Pick up litter.
5. Babysit for free.
6. Leave baked goods in the mailbox for your mailman.
7. Donate a used book to your local library.
8. Send an ePraise to someone.
9. Return shopping carts to the store.
10. Run an errand for a neighbor.
11. Send a card to someone serving in the military overseas.
12. Help someone pick up items they dropped.
13. Donate clothes to Goodwill or Salvation Army.
14. Bake cookies for your coworkers.
15. Volunteer at a local charity.
16. Write and mail a thank you card.
17. Donate blood.
18. Collect canned goods for a food pantry.
19. Bring in your neighbor's garbage can.
20. Let someone cut in front of you in line.
21. Give your leftovers from dining out to someone on the street.
22. Smile at strangers!
23. Say hello to the person next to you.
24. Give a compliment.
25. Help someone who is stranded on the side of the road.
26. Organize a group of friends to do yard work for a neighbor who is unable to do it themselves.
27. Clean up after yourself and someone else.
28. Invite someone who may be alone over for dinner.
29. Give someone a hug.
30. Encourage a child.
31. Praise your boss.
32. Write an inspirational quote on a post-it and put it on the bathroom mirror in your office.
33. Help someone before they ask.
34. Hold the elevator for someone running behind.
36. Mow your neighbor's yard.
37. Visit a local nursing home. Give handmade cards to all the residents.
38. Surprise a coworker with a free Baudville Print and Post with a handwritten note on the back.
39. Donate your time and skills to a local organization.
40. Take a box of hats, gloves, and scarves to a school for kids who need something warm.
41. Share your umbrella with someone who doesn't have one.
42. Read to a child, or let the child read to you!
For more Random Acts of Kindness ideas, download our free 75 Random Acts of Kindness eBook.
---
Jenny became a Baudvillian in 2013 and started out as a member of our sales team. She seemed to have a creative knack for Marketing and joined the team as Baudville's Web Marketing Coordinator. She loves our products and probably owns every piece of drinkware we have to offer! Equipped with great knowledge of our customers and products, she's excited to help make your email and web experience even better!