Today is a special day that doesn't get a whole lot of attention or recognition: Senior Citizens Day. We're here to shed some light on the meaning of this special day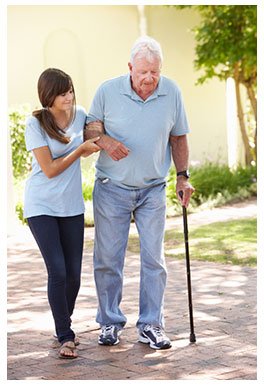 and give you ideas for what you can do to celebrate!
Senior Citizen's Day was proclaimed by Ronald Reagan on August 21st, 1988. In his explanation, Reagan wrote, "For all they have achieved throughout life and for all they continue to accomplish, we owe older citizens our thanks and a heartfelt salute. We can best demonstrate our gratitude and esteem by making sure that our communities are good places in which to mature and grow older — places in which older people can participate to the fullest and can find the encouragement, acceptance, assistance, and services they need to continue to lead lives of independence and dignity."
So, today, do a little something extra for any senior citizens you come in contact with. Hold the door open for them, carry their groceries to their car, volunteer at a nursing home, or call your grandparents just to say hi. But, while doing those nice little extras, do yourself a favor and engage them in conversation. Senior citizens have experienced so much during their lives; their life stories are so interesting and full of history. I promise, if you take the time to listen, you won't be disappointed!
Set aside some time today to show the seniors in your life how much they are appreciated and cared about!

--------------------------

Krista is the 'ville's Web Marketing Coordinator. She came to us in 2012 as part of our stellar Sales team. Using her experience with Baudville customers, she helps create an online experience we're sure you will enjoy! Being the chatterbox she is, she truly misses talking with all of you so don't be shy and drop her a line!