What comes to mind when you think about substitute teachers? For me, spitballs, goofing off, movies, and shenanigans top the list. Sure, these may be cliché, but there is truth to the fact that substitute teachers walk in to less than "controlled" environments all across the nation on a daily basis. It's not easy. And just when they're starting to build a foundation of respect and rapport, they get called in for another assignment.

How does your school show appreciation for your substitute teachers? Here are three ideas to get you started:

1. Call In the Recruits! There's no need to put this celebration on your plate; have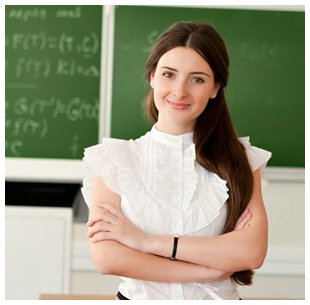 your entire teaching staff host a breakfast for your subs. From food prep to serving and clean up, task your teachers with honoring and appreciating these hand-working individuals that help them out in their time of need.

2. Say Thanks with Spirit! Open your school store to your subs and let them choose 1-2 items of school logo wear or accessories. Not only will they be ready to show their spirit on the days they sub, but they will be spreading school pride throughout the community, too!

3. Get the Students Involved! Assign one substitute teacher to each classroom and have the students come up with their own ideas for how to appreciate the sub – maybe it's a card, or poem, or class performance. Then, at an all-school assembly, honor each substitute by name with a special presentation. Not only will the subs enjoy it, you'll be creating a school culture of thanks and appreciation at the same time!
Whether you choose to celebrate Substitute Teacher Week September 8-12, 2014, or at another time during the school year, be sure you recognize your subs and make them feel special. They deserve it!

--------------------------

As a team member since 2005, Falon has worn just about every hat the 'ville has to offer. She's seen both sides of working life — as an employee and as a manager — so if it sounds like she knows what she's talking about, we're pretty sure that's why. When she's not juggling between the IDville and Baudville brands, she's been known to whip up a mean diorama - just like that!