As the 2014 Winter Olympic Games kick off in Sochi, Russia, generate some buzz around your office using our free eBook: Baudville's Guide to the Office Games. Our first foray into the Office Olympic Games was an Employee Appreciation Day celebration, and it was such a hit we created a guide to share with you!
Download the guide now and get access to 8 event ideas along with rules, scheduling tips, and engagement ideas.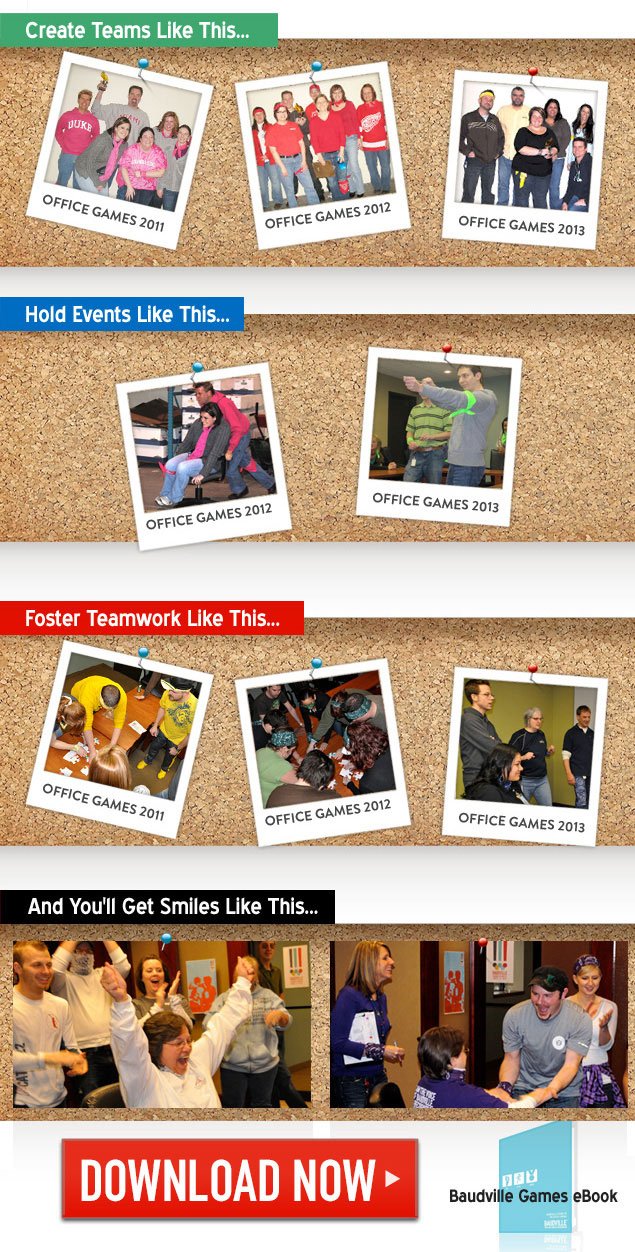 --------------------------

As a team member since 2005, Falon has worn just about every hat the 'ville has to offer. She's seen both sides of working life — as an employee and as a manager — so if it sounds like she knows what she's talking about, we're pretty sure that's why. When she's not juggling between the IDville and Baudville brands, she's been known to whip up a mean diorama - just like that!