Celebrating Volunteers During National Volunteer Week
National Volunteer Week was last week, and many organizations celebrated their volunteers with a party or event. Today, we're highlighting The Women's Resource Center's celebrations to show you an example of how to show your appreciation.
The Women's Resource Center (located in Grand Rapids, Michigan) strives to improve women's workplace and economic opportunities, and volunteers donate more than 2,500 hours a year coaching, mentoring, and working with the women who utilize the center's resources.
The volunteers at the Women's Resource Center make a difference in the lives of every woman who comes through their doors, and the organization knows how important it is to recognize their volunteers. "The Women's Resource Center has been truly lucky to have these dedicated people land on our team," said Lee Vandenberg, Volunteer Coordinator.
To celebrate their volunteers, Lee hosted a gardening themed event, and she said it was a huge hit!
Lee presented each of her volunteers with a character pin with a character story that was "perfect for our presentation."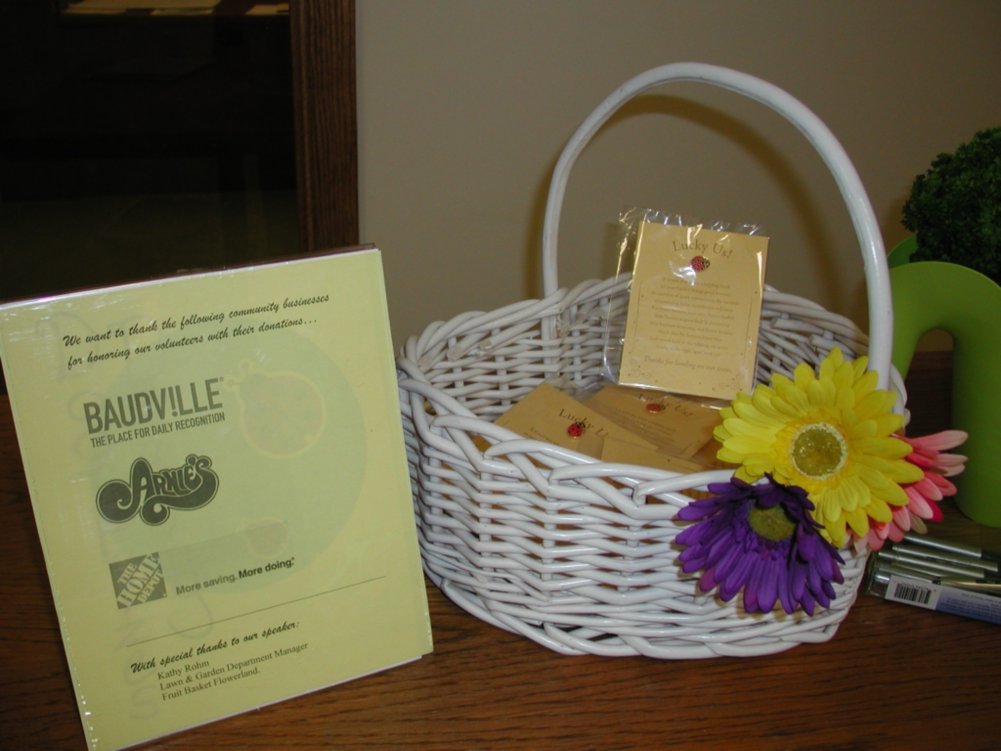 Express your appreciation for your volunteers, and they will remain dedicated to you and your organization.
How did you recognize volunteers this year?
Did you forget to do something during National Volunteer Week? It's not too late! Check out our additional volunteer appreciation articles (by typing "volunteer appreciation" in our blog search bar) for tips and ideas. Or, send ePraise to your volunteers right now!