We rely so much on technology these days, we'd be lost without those who fix it when things go haywire.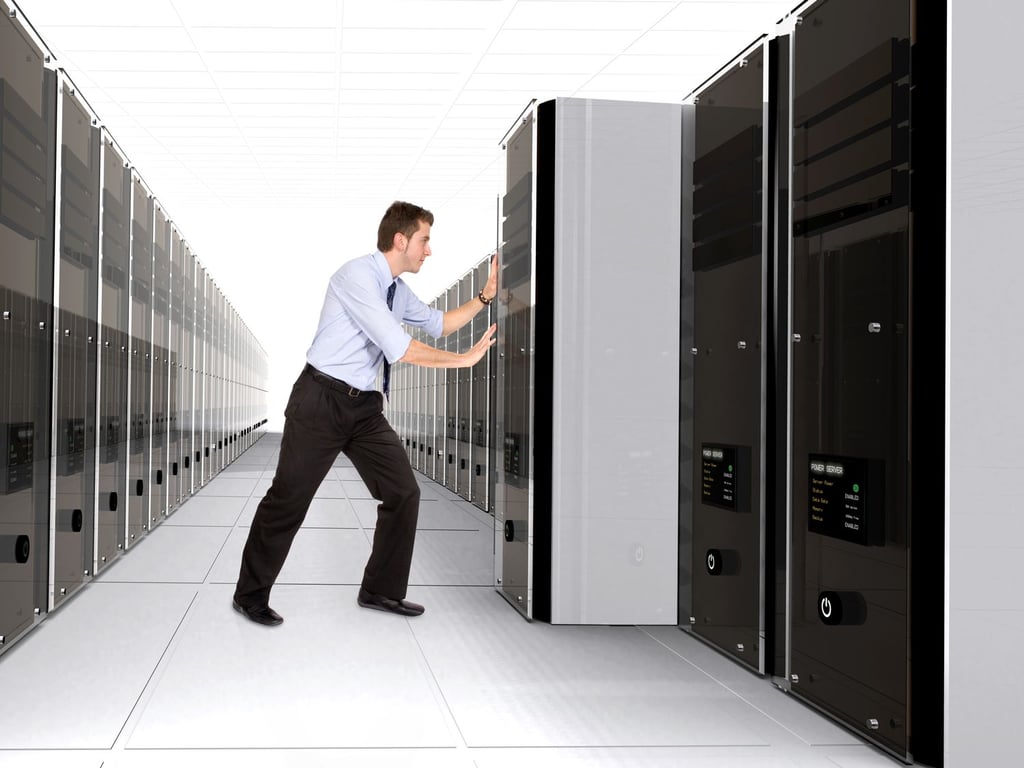 via Freestock
Picture this: You're at your desk, putting together your direct report's 90-day review and BAM . . . you get the blue screen of death. After hyperventilating and frantically hitting every key on your keyboard, who you gonna call?
Or this: You've got a new hire coming on board and you need to set up their computer, email, and server permissions. Who do you enlist?
Your system administrator! (Read: IT guru, computer extraordinaire, system magician.)
July 28 is System Administrator's Day, a day when they deserve a little extra love for putting up with our technology demands, desperate pleas for help, and impatience when the problem is too big to fix in just five minutes.
Here are a few ways to give them a huge thanks:
Bring In a Yummy Treat. Wow their taste buds and make them feel super appreciated by bringing in a homemade treat! Blueberries are in season, and this is a must-try blueberry muffin recipe. Or, for those with a sweet tooth, try these chocolate nut clusters or chocolate cheesecake cups. Is your mouth watering yet?
Sign a Card. Get the office together and have each employee write a personal message. A handwritten note goes a long way to appreciate and recognize all they do to keep your office in tip top shape. You can give employees their own pocket praise to write their own notes or get a bigger greeting card for everyone to sign.
Give a Gift. System Admins are techies at heart, so a cool tech gadget is sure to be a hit. Or, if they're already equipped with all the latest gear, check out some of our other fabulous options—drinkware, gift sets, desk accessories, and more.
Here are a few ways to keep the appreciation going all year long:
Drop By and Say Hi. Don't wait until you have a problem to go say hi. Take a walk over to their desk and say a simple "Thanks for keeping our IT systems running" or "Thanks for what you do to make my job so smooth." Verbal appreciation goes a long way in job satisfaction.
Give Them the Info They Need. More often than not, employees don't give enough information for system administrators to fix a problem. Make an office pact to give more detailed descriptions of the problems you're facing or the error messages you see on your screen. It'll eliminate needless communication so they can increase their speed and efficiency.
Be Patient. IT departments can get overworked with all of the technology problems that arise in a given week. They're busy and might not be able to respond or provide solutions immediately. Respect their schedules and trust that they're working on it.
System Administrators are an incredibly valuable part of any team, and it's important to celebrate their hard work.
Have a happy System Administrator's Day!