Hello, it's me again! I know you just heard from me the other day, but it is Cinco de Mayo on Monday and to me, that means it's time to share one of the greatest dishes of my childhood and still to this day.

If you are having a potluck at work or going somewhere to celebrate with friends after work, this recipe is a definite go-to. There are a handful of ingredients and it takes a little time to chop-chop, but it's so worth it. My mother always brought it to family get-togethers, but those just didn't seem to happen often enough! My brother and I would beg for it, and we still do. My mother will even make it just for him when he comes to visit. During March Madness, it was personally requested by my husband who has now become one of its biggest fans as well.

Okay, okay, so what is it!? I don't even know what it's called, honestly. We always refer to it as "that dip" or can you make "the dip".

So, here is the recipe for "The Dip"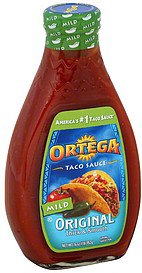 Ingredients:
2 bars softened Cream Cheese (I use 1/3 less fat, works fine – please don't use fat free, that's just gross)
½ cup mayonnaise (not miracle whip people, mayonnaise)
1 Med to Large Jar of Ortega Taco Sauce
2 Bunches Green Onions, chopped
2 Tomatoes, chopped
1 Green Pepper, chopped
1 Bag Shredded Cheddar Cheese
1 Bag Shredded Mozzarella Cheese
1-2 bags of Tortilla Chips

Instructions:
Beat the cream cheese and mayonnaise together until smooth. Spread into a round baking style pan (size that you'd used for a pizza). You can chill it for about 15 minutes or not.

Then put the sauce on top of the cream cheese/mayo mixture. Cover all, but you don't want it real soupy, just a nice layer.

Then put on the onions, tomatoes and green pepper. Then the cheese. Chill for a little bit then allow to soften slightly before serving so you don't break every chip that you use to dip with.

Serve with Tortilla Chips and ENJOY!!

--------------------------

Kimberly is the Baudville Website Manager and star of our online product videos. She applies her knowledge of the web to create the ultimate online experience for Baudville customers.