During the holiday season, we gave you a guide for how to celebrate diversity and inclusion during the holidays, and reminded you to not forget about the rest of the year.
But that didn't feel like enough. So, we're back to equip you with practical ways you can celebrate diversity and inclusion year-round.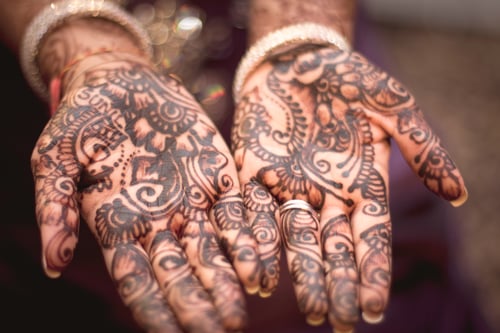 1. Put up a multi-cultural calendar.
To keep track of events throughout the year, you need a calendar. Display it proudly, and be sure to encourage employees to share their traditions and holidays with the rest of your workforce so you can celebrate them together!
2. Decorate your workplace.
Make your workplace fun, festive, and representative of your workforce—whether you have a permanent display of artwork from different cultures, a rotating display, or a display you change out during your office celebrations!
Or, have a picture display where employees can post a few vacation pictures when they return! By the end of the year, you'll have awesome pics from around the world—your own (workplace) version of the Seven Wonders of the World, perhaps.
3. Celebrate, celebrate, celebrate.
At Baudville, celebrations are one of our favorite things, and recognizing and enjoying the different backgrounds and cultural or religious holidays of your staff seems like a pretty darn good thing to celebrate. Plus, in doing so, you create a culture of awareness and acceptance.
Maybe you organize an ethnic potluck once a month, where you choose a different country each time, depending on where your employees are from, and have each person bring in a yummy dish.
Or, maybe you organize a cultural celebration for holidays that your employees celebrate. Have them prepare an activity or demonstration that educates your co-workers on why they celebrate it.
4. Invest in employee diversity training.
Diversity training is all about bringing harmony to your team. It's educating them on differences between team members—childhood upbringing, communication style, culture, heritage, traditions, and more—and how they can work through them. After all, teamwork makes the dream work, right?
5. Update your employee handbook.
How long has it been since your employee handbook was updated? Maybe it's time to take another look and update your company policies and values to reflect your beliefs on cultural acceptance. Be sure to read over old language and update or remove anything that could be offensive or discriminatory.
Want to take it one step further?
Create a diversity program! A program will create intentionality in recognizing diversity, making it a permanent practice rather than something that happens only every so often. Establishing a program means creating a diversity team—whether employee-led or HR-led—that organizes activities, events, training, and whatever else you decide to incorporate into your program.
How do you celebrate diversity in your workplace? Share with us in the comments below!