Fact: employee happiness drives performance. How your team members feel comes through in their interactions, behaviors, and work. If they feel great about their company, they're going to deliver on that greatness in everything they do.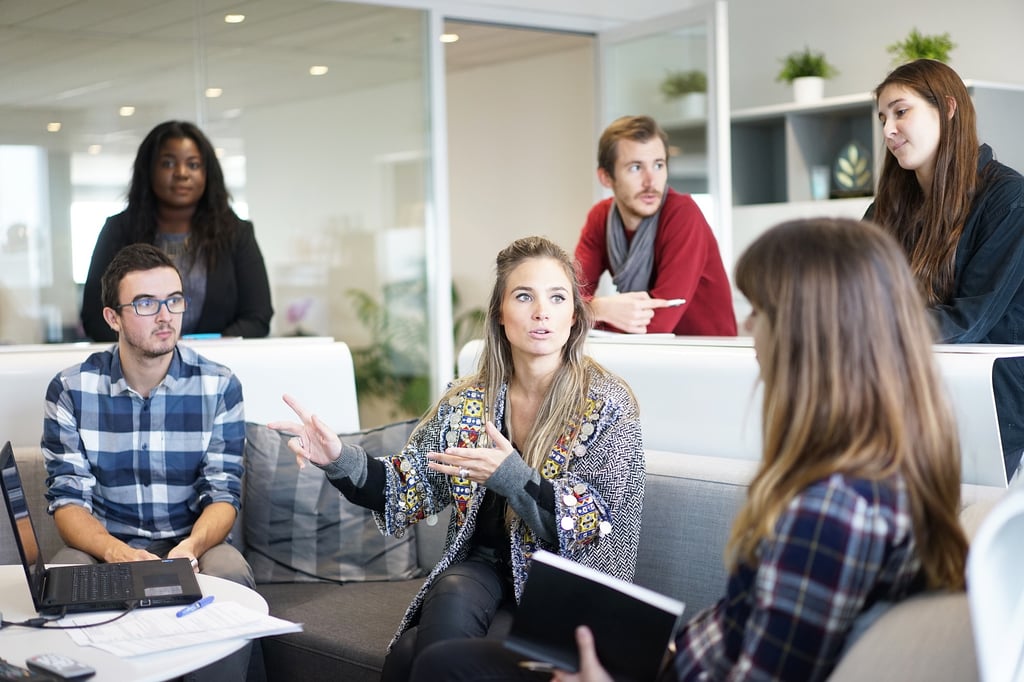 In this article, we're giving you some tips about creating a great employee experience by facilitating connections with everyone from the CEO on down. Let's dig in.
Give your team members face time with top leadership.
Your employees most likely don't have regular exposure to top leadership. The CEO, CFO, and VPs are involved in more high-level, strategic activities, which may take them across the country, keep them in long meetings, or leave them perpetually on the go.
But making time to meet with the people on the ground pays off big time. When workers get to interface with leadership, both parties get the opportunity to demonstrate their role in the company and share tidbits about their personal lives.
Everyone will walk away with a sense of satisfaction that they've been heard and understood—not to mention liked and appreciated.
How might you do this, you ask?
Everybody eats, so why not send a small group on a special CEO lunch a few times a year? If your top leadership isn't on site, you could reward your top performers by sending them on a trip to meet the bigwigs. Or, what if, when the head honchos are in town, they take a little time to walk around the office and chat with each department or workgroup?
That would be pretty cool.
Give your team members time to spend with each other—not work related.
At most companies, a summer picnic and a holiday party are on the "must" list for yearly celebrations. They're a time to get together outside of work to mingle and relax—and a time for the company to express appreciation to their employee. We, at Baudville, agree that they're essential pieces of a recognition program.
But, is this enough? Are these the moments when your team members are enjoying real kinship? If you want to get an accurate read on how harmonious your culture actually is, look around at what your team members are doing on their own. With each other.
Do they lunch together? Celebrate personal milestones together? Get together outside of work? Do they come together in support of one another?
If they do, that means they don't feel like they have to wait until the company tells them it's time to do something—they just do it. And that's a good thing. Because they feel empowered, for one. But also because they feel in tune with each other.
If this isn't happening, you can't force it. But, you and your department heads can facilitate it by setting your own example. Like scheduling a group meeting—with no agenda—just to shoot the breeze. Or, when the next birthday comes up, organizing a mini party.
Eventually, these activities will become the norm. Or even a tradition.
This may seem like a tall order, but it's so worth it.
Learning how to cultivate a winning employee experience isn't for the faint of heart. It'll take effort on the part of HR managers and top leadership, but when it's done right, it will greatly improve your company culture.
Just take it from us:
"I've developed strong friendships with a circle of coworkers, and it's the good times we have together that has transformed work from ordinary to extraordinary!" says Christopher, our marketing analyst.
"The lunches that Brad, our CEO, and I have with our team members are some of my absolute favorites. They always include a mix of people from different departments, and I always end up learning something that amazes me!" says David, our senior VP & COO.
And, check out this post for more ideas of how to have fun at work.