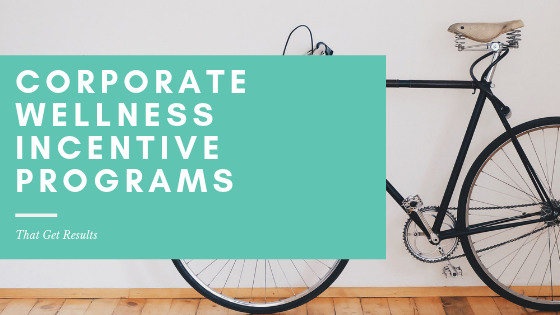 Workplace wellness is important. It's important to your employees and should be important to you, as an employer. It helps with overall employee happiness, productiveness, and healthcare costs (just to name a few!)
In a survey conducted by SFM, it was found that
Over 60% of employers reported a reduction in their healthcare costs due to their workplace wellness programs.
Here are a few ways you can promote workplace wellness and encourage fitness in the workplace.
Bike to Work
Create an incentive program that rewards employees for riding their bike to work instead of driving. Be sure to provide other opportunities in addition to this program as this isn't feasible for everyone (i.e. don't own a bike or live too far away). You should also be sure to provide bike racks and other accommodations that would make it easy for employees to do this.
30-Day Abs/Yoga/Tone
Hold a month-long fitness challenge (like 30-day abs) where employees can opt to participate. Anyone who completes each daily challenge will be rewarded at the end of the month. Pinterest if full of fun fitness challenges.
Weight-Loss Based
Encourage employees to be at a weight they feel best at. If they're looking to shed a few pounds, give them the opportunity to be motivated at work. Hire a fitness coach to work one on one with them or hold a challenge that is based off their body mass index (BMI).
At Baudville, we've hosted a Hold It for The Holidays challenge where we were incentivized to make healthy choices during the holidays. We weren't trying to loss weight for the challenge, we were trying to not gain any weight.
Mental Health Makeover
Mental health is a big part of wellness and is just as important as physical well-being. Make sure employees are taking time to check in with themselves and are being mindful. Make resources readily available and challenge them to meditate daily. Like the 30-day challenge, you could reward those that follow through with the challenge.
Nutrition
Give points for healthy choices in a meal prep challenge. Give an incentive for employees to bring their own healthy lunch. You could also have an in-office healthy dish cook-off and reward the winner!
Here at BV, we host different meal prep demonstrations like overnight oats and mason jar salads. They are offered during the workday as hands-on classes.
Water/Sleep Challenge
Water intake and the amount of sleep we get are often overlooked. It's easy to fuel your body with caffeine to stay awake versus hydrating your body with water (which it needs!) and getting a healthy amount of sleep. Incorporate a water and sleep element in your fitness challenges or have a challenge solely focused on those two elements.
During any of your challenges post these Health & Wellness Print-N-Posts around the office to encourage everyone that they are doing an awesome job!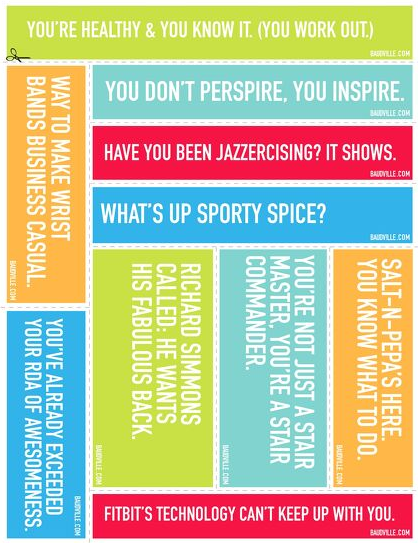 A lot of offices partake in step challenges to not only get their employees to move around away from their desks (movement and recalibrating thoughts leads to more creativity!), but to also promote healthy living. Take part in your own office step challenge by utilizing the Workplace Step Challenge Template from IncentFit. Simply click the banner below and get started on implementing an awesome step challenge for your company!

Want more content like this? Subscribe to our emails!