Here's a confession: although I've been in the professional world for more than 20 years, I still don't know everything. ::sigh:: Don't tell anyone, OK?
This truth became even more evident when I sat down to write about how to keep employees engaged in the summer months. Yes, I've written a couple of newsletter articles on the subject (you can read those here and here), and those are all ideas that have been successful at the 'ville, but, challenges still remain in many workplaces.
As I stared out the window and wondered, "What else can we do?" a little bit of magic landed in my inbox—an article from Harvard Business Review. It wasn't about summer employee engagement, but about something much bigger: meeting employees' needs. The standout statement for me in that article was this:
"...People feel better and perform better and more sustainably when four basic needs are met: renewal (physical); value (emotional), focus (mental) and purpose (spiritual)."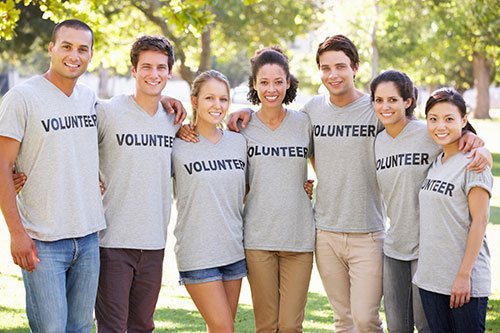 What's interesting about that is, while I've been thinking that summer interferes with performance and productivity, it actually is the optimum time to fulfill employee needs, and, thus, the best time create higher engagement. After all, summer is:
A time to move. In the winter, we slow down, we add layers, and we grow increasingly dormant. Hours pass with our eyes locked on our computer screens.
What's there to motivate us to jump out of our chairs, stretch, take a lap around the building, or get a breath of fresh air? In summer we can hardly wait get active. Allow your employees to renew physically (like maybe enjoying recess at work or launching a fitness challenge) and you've just met one of their basic needs.
A time to connect. What else happens in the summer? Many companies host a summer team event like a picnic or outing. These types of events are an ideal time for you to say thank you and reinforce how much you value your employees. Feeling that appreciation, combined with a meaningful bonding experience with teammates, can go a long way toward fulfilling your employees' emotional needs.
A time to concentrate. During the summer months, many employees are looking for flexibility in their schedules. Companies may be reluctant to open that can of worms, but for those employees who are eligible and whose jobs allow for it, this flexibility can greatly increase the ability to focus. Whether it's working offsite, or working hours when the office is less populated, we've seen firsthand that more and better work gets done. There's great mental satisfaction in that!
A time to make a difference. Look at your summer community schedule, and you'll see a walk, run, or triathlon for charity taking place almost every weekend. Local parks are also looking for cleanup volunteers. And, youth outreach opportunities become more prevalent, too. What can you and your team do together to give back? Even the smallest of philanthropic gestures can instill a sense of purpose in your employees that they'll connect directly to your organization.
So, there you have it: summer's reputation for being a menace to productivity has all along been a silly rumor. Embrace the opportunities that summer brings, and your team will embrace their work in surprising new ways!
---
Allison is currently living out the elaborate fantasy she described to her now-former staff and colleagues in early 2001. With a hearty dose of courage and absolutely no plan of action, she abruptly left her middle-management job to become a writer—and today she is doing just that in her role as Baudville's Senior Content Writer. She's here to tell you everything she's learned in her 20-years+ professional life, plus a lot more. She's wordy like that!