This year we are kicking off Customer Service Week by celebrating something that is close to all our hearts here at Baudville. We are celebrating Michigan, with our Made in Michigan themed Customer Service Week.
For me Customer Service Week is extra special this year because it's my first one… ever. I was told last week kind of what to expect going into Customer Service Week, but for the most part I was left to determine what Baudville's Customer Service Week is all about all by myself.
Here's what we have been up to so far:
My first discovery about Customer Service Week at Baudville is that we get an entire week of casual days! If you have read any of my previous blog posts you will know about my enthusiasm for casual days. I promise, this blog post is not another rant about how much I love casual days.
Friday afternoon all of the employees received an email pumping us up for Customer Service Week but leaving the theme a secret. On the dot at 8 o'clock Monday morning we were greeted by an email introducing our Made in Michigan themed Customer Service Week and the activity of the day: euchre. Euchre is a very dear card game to all of us Michiganders and most of us have grown up playing with family and friends. Here at Baudville, two people from each department volunteered to play a high stakes game of euchre against the other departments. The winning team won a special prize for their department. With the thoughts of euchre looming in the air that day a lot of Baudvillians got together and played card games at lunch. It was a great way for employees to hang out during their break and have a good time with each other.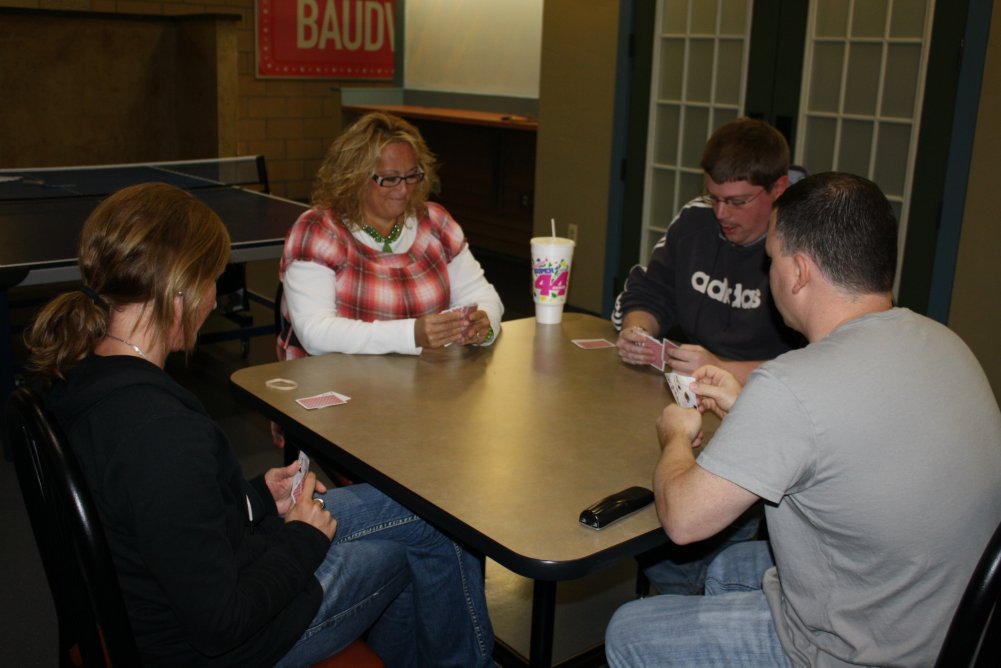 On Tuesday our knowledge was tested. How much do we actually know about Michigan? We were quizzed with Michigan trivia questions like, What is our State's Reptile? How many lighthouses does Michigan have? and True or false, Michigan is one of two places in the world with a floating post office? False… we're the only one! Then we finished the day with some yummy Made in Michigan pies!
Today, Wednesday, we were greeted with toy Hot Wheels cars and a gift certificate for a free car wash. At lunch we opened the cars and raced them against others. This provided a fun little activity that Baudvillans have been talking about all day, or should I say smack talking, as they compared their cars.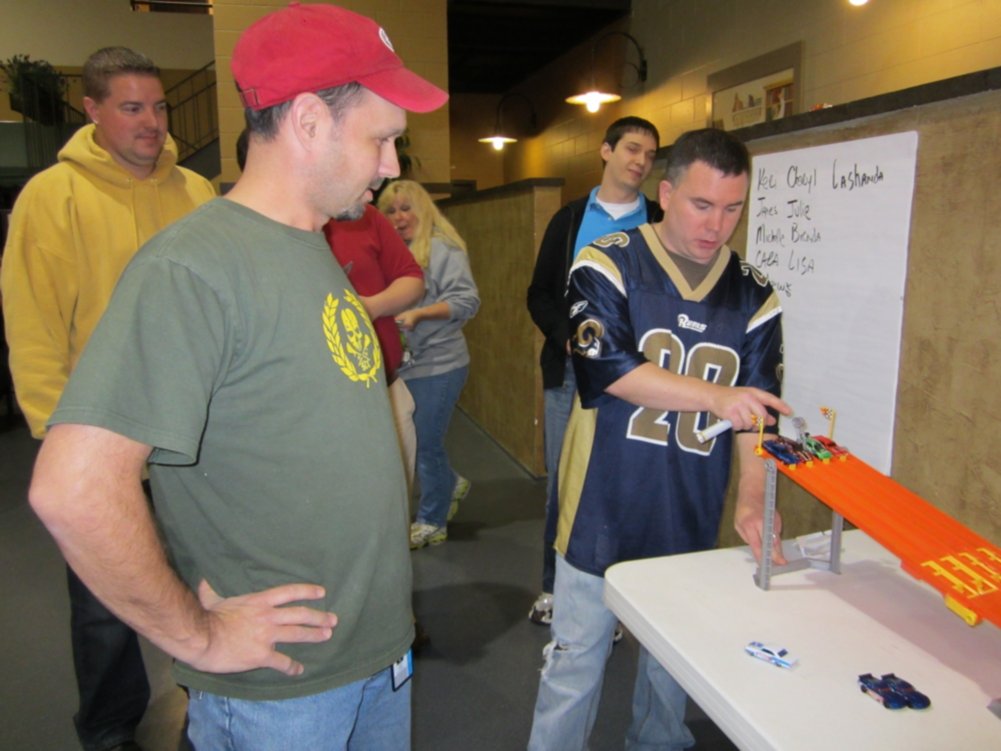 I found out that Customer Service Week is incredibly important here at Baudville. The activities that are planned throughout the week are great ways of saying thanks for all the hard work and that we truly do appreciate our customer service reps. Appreciating your customer service reps doesn't have to be an over the top occasion, games and trivia can be just as nice of a gesture.

---------------------------
Kendra is the newest Baudvillian. She is currently an advertising intellectual at Grand Valley State University, and is ecstatic about the change of atmosphere as Baudville's web marketing intern. Watch out because this young professional just touched down at Baudville.