Looking back on Customer Service Week, I have to say our Spirit Team has done it again! This year's theme was "Made in Michigan," and if you live in Michigan, near us, or have just heard about our great state, then you know we have a lot to offer.

From a Euchre tournament, to afternoon treats from Grand Traverse Pie Company, to Hot Wheels racing with Motor City classics, our team did an excellent job incorporating themes that are dear to Michiganders while making sure there was something to energize, engage, and enthuse everyone in the building!

At Baudville, we believe that all of our team members represent customer service, whether they're on the phones or tucked away in a cubicle crunching numbers. That means celebrating the week always involves a variety of diversions, from games to food to everything in-between. Essentially, something for every Baudvillian to enjoy – just like we like it!

We make Customer Service Week a really big deal because we know that our customer service is what sets us apart. And we also know that every single person at Baudville is a part of making our service exceptional. We can't think of a better way to say thanks than making it last for an entire week.

Cheers!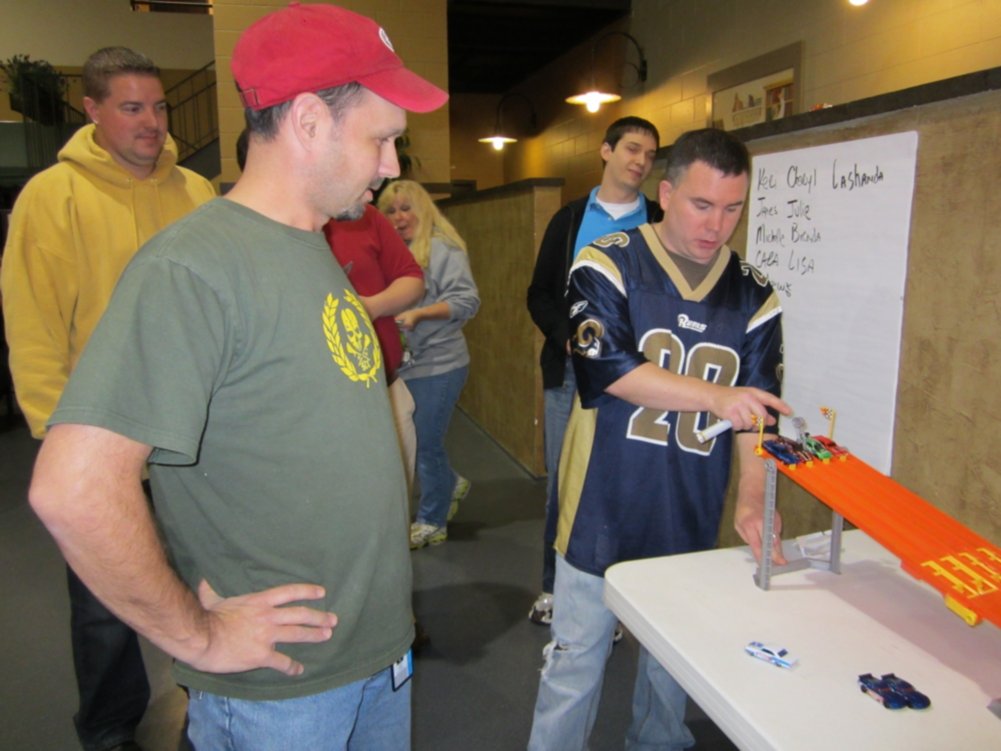 Baudvillians race their Motor City Classics!
How did you celebrate Customer Service Week? Tell us about your theme and activities!
--------------------------------------------
Brad Darooge is President and CEO of Baudville and a positive mojo aficionado. He brings the positive mojo to work every day along with his bike. In addition to leading Baudville, Brad is also an amateur triathlete.