Back in 1987, fresh out of college and full of hope for a long and happy career, I began my job search. Looking for the perfect job where I could utilize my education and make a mark on the world, I was thrilled when I landed a position as a customer service representative. I remember my first day like it was yesterday. The owner greeted me with his three "rules" of the job, which were very simple:
1. Pick up the phone by the third ring.
2. Smile when you answer the phone.
3. Know something personal about every one of your customers.

At that time, being a somewhat over-confident 24 year old, I thought, "Is that the best you can come up with?" But, over time, I realized how effective his three rules were.
For those of you in the customer service industry, you know how hard it is to answer the phone every time it rings - let alone with a smile! But, I encourage you to try it. When you start off every call with a positive mindset, the conversation just naturally goes better. As far as getting to know your customers…that was the best rule ever. Almost 25 years later, many of those customers have become lifelong friends and the others: well, they just made that call a bit more interesting.

Whether you are starting off your career working in a call center, or have made a career out of serving customers, one thing is for sure: interacting with people from all walks of life can be a wonderful experience. It taught me that that behind every business transaction is an opportunity to make someone's day…even mine!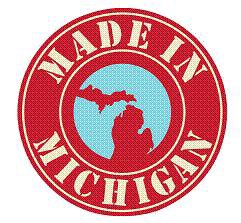 Baudville is celebrating Customer Service Week with a Made in Michigan theme.
Learn more on Facebook!