Sometimes planning a large event can seem just plan overwhelming!! And it's not like you don't have ten million other things on your plate. So, we're here to help! CJ is one of our datahead gurus at the ville and was one of the members on our Spirit Committee for Customer Service Week. Read on to learn more about how Baudville plans their large events from one of the planning experts.
At Baudville, we spent the first full week of each October celebrating something near and dear to our hearts: customer service. That week is the nationally celebrated time of Customer Service Week. And at Baudville we make it a companywide event chock full of fun and rewarding activities! In order to make this week the best it can be for our employees we have a team of people dedicated to planning the event. CJ was appointed as Committee Chair and they started planning well before the event, as much as 8 weeks before. Thanks CJ!


CJ, CSW Committee Chair

This year I had the privilege of being part of the planning committee. We call it our spirit committee and we are in charge of planning the large fun events that we do around the office. Things like customer service week, our

year-end party

and

employee appreciation day

to name a few.

I wanted to share my experience so that if you've never celebrated before you'll have a better idea of how you can do something similar at your company!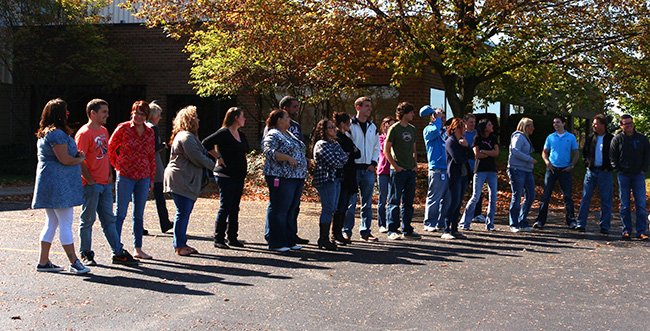 Planning:
As mentioned above, we start planning for Customer Service Week early. This year we started 8 weeks before, nothing like customer service week in August! We first started by brainstorming a theme for the week. This makes it easier to narrow down the activities we would like to do. And when we brainstorm themes we come up with as many theme ideas as possible. No idea is a bad idea. Then each person voted on their top 3 favorites and from there we discussed what would be most impactful to our team. Next we thought of fun and cost conscious ideas that we could do around the office. From there we moved onto gift ideas that we could get the team to let them know they are appreciated. Finally, we assigned tasks to each planning committee member and set off to get things done! We met each week leading up to the event to brainstorm, refine, and give status updates.

Outcome:
Our theme this year was Baudville Oktoberfest. Most of the activities were centered on fall activities not only your traditional Oktoberfest. Here's how it broke down day by day.

Monday - Each Baudvillian receives a little gift on the first day of Customer Service Week. This week it was a custom engraved beer stein and three tokens for events later in the week. One of those tokens was redeemable at our snack store which allowed employees to pick out one of their favorite snacks in the afternoon.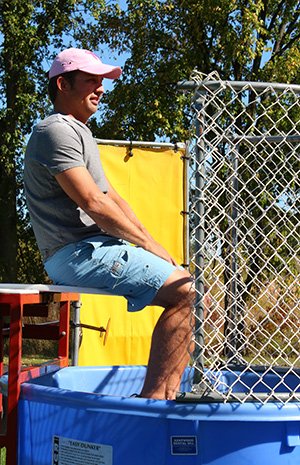 Tuesday - We rented a dunk tank and let employees have one free throw to dunk their manager. Then we offered additional throws and the proceeds went to Breast Cancer Awareness. It was a little chilly for our managers, but it was well worth it!
Wednesday - We had a few of our executives drop off caramel apples to each employee at their desk and chat for a few minutes.

Thursday - We put candy corn into a large jar and allowed people to guess. The winner got the jar and the gift cards that were hidden inside. We also made a custom word search about Baudville Oktoberfest that people could fill out for fun!

Friday - We brought in a catering company to serve an Oktoberfest themed lunch to finish Customer Service Week on a high note.

Celebrating Customer Service Week was a success! We hope yours was great too.

--------------------------

CJ has been at Baudville since 2009. In that time he's seen so many different themes and his favorite is the new My Boss Thinks I'm Kind of a Big Deal. He spends most of his time in the marketing department wrangling data and performing analysis.