When I was young I envisioned life as an adult as full of excitement and fun – each day bringing a new list of challenges and opportunities. Reality Check! For most of us middle-agers reality is sometimes a bit less exciting. In fact, in all honesty, sometimes the days just blend together. Wake Up, Go to Work, Go Home, Go to Bed… Rinse and Repeat.
So if you find yourself in a rut – what do you do?
Something Different!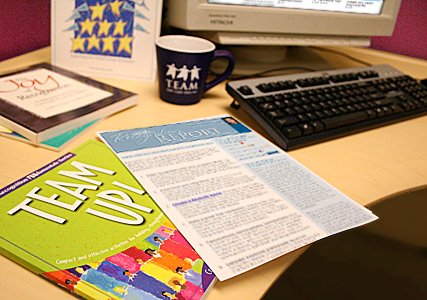 Visit the Recognition Resource Center!
Routine can creep into the workplace more than anywhere else – and so it's up to us, regardless of our role, to shake things up a bit. And how is where this blog post comes in. Our Recognition Resource Center is chock full of fun ideas to spice up the workday. Find free employee recognition eBooks with great ideas for different ways to recognize, simple fun downloads to brighten up the office, an irreverent take on recognition gone awry, and other routine-busting stuff from no cost to free. Take time today to give yourself and your co-workers a much-needed break from the mundane. My guess is productivity and attitudes will improve too.
Cheers to making today… a little different!
--------------------
Brad Darooge is President and CEO of Baudville and a positive mojo aficionado. He brings the positive mojo to work every day along with his bike. In addition to leading Baudville, Brad is also an amateur triathlete.