If your office is anything like ours during November and December, then there's probably a tray of cookies, a tin of peppermint bark, and/or a basket of gourmet cheese around every corner—as well as a sneaky little feast fairy waiting to sprinkle on the unwanted pounds. Definitely not the kind of holiday magic any of us is wishing for!

Knowing that weight is much easier gained than lost (I've done both; it's true!), we decided to encourage our fellow Baudvillians to "Hold it for the Holidays" as part of our ongoing health & wellness campaign.

Holding it for the Holidays is simple (in theory): participants pledge not to gain any weight for the entire 6-week season. But, to make sure that there's more at stake than the ill repute of a broken promise, we added a little incentive. Curious? Read on…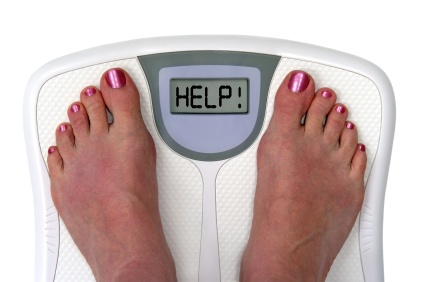 Starting your own Hold it for the Holidays challenge is easy. Here's what to do:
Buy a digital scale (to ensure accuracy), and set it up in a private area.

Set start and end dates. Ours started before Thanksgiving and will end after New Year's Day.

Invite everyone on staff to participate voluntarily.

Require each participant to contribute $10 and weigh in (confidentially) at the start of the challenge. (We assigned one person to monitor the private weigh ins and take down each person's weight.)

Sweeten the pot with a matching donation from the company fund.

Encourage participants throughout the challenge with tips & ideas for staying on track.

Require every participant to "weigh out" at the end of the challenge.

Split the pool of money between all successful participants!
For our challenge, we have 20 participants (about 25% of the company), and I can tell by the vibe that we're all in it to win it. But it's not like there's a great deal of money at stake. We reasoned it out and determined that $10 was the sweet spot: not so much that it prohibited participation; but enough, including the company match, to make it appealing and worth the effort.

We also know that many people make a mental vow to stay on track during the holidays; but get derailed the second the lid comes off that first box of chocolates. This challenge helps provide the consciousness, accountability, and motivation to stick to it!
What ways do you promote health & wellness during the holidays? Share your ideas with us—we'd love to hear them!

--------------------------

Allison is a self-proclaimed Copywriting Diva and has the certificate to prove it! She's been writing for Baudville for three years and has worked in a variety of business settings for more than 18 years. Before becoming a professional writer 11 years ago, Allison worked as a department manager where she used Baudville products to motivate her team. She's what we call a true believer!