So many of us have cell phones, iPads, tablets, desktop computers, laptops: every electronic device you can think of. We are constantly on them all day long! It's the power of technology that has taken over not only work life, but our home life too. There are numerous studies out there about how much time we are spending on our electronic devices nowadays, but I want to touch on something that is getting lost: the hand-written note, and the power the hand-written note can have on someone.

For years and years my mom would make me write a thank you note to my family members after every Christmas or birthday. They would all read the same, "Thank you so much for the… I loved it. Love, Jen" And, every year, I never understood why I would send basically the same card to the same person. But it wasn't until I got older, I realized it wasn't what the card said, but it was the gesture of showing genuine appreciation that was important.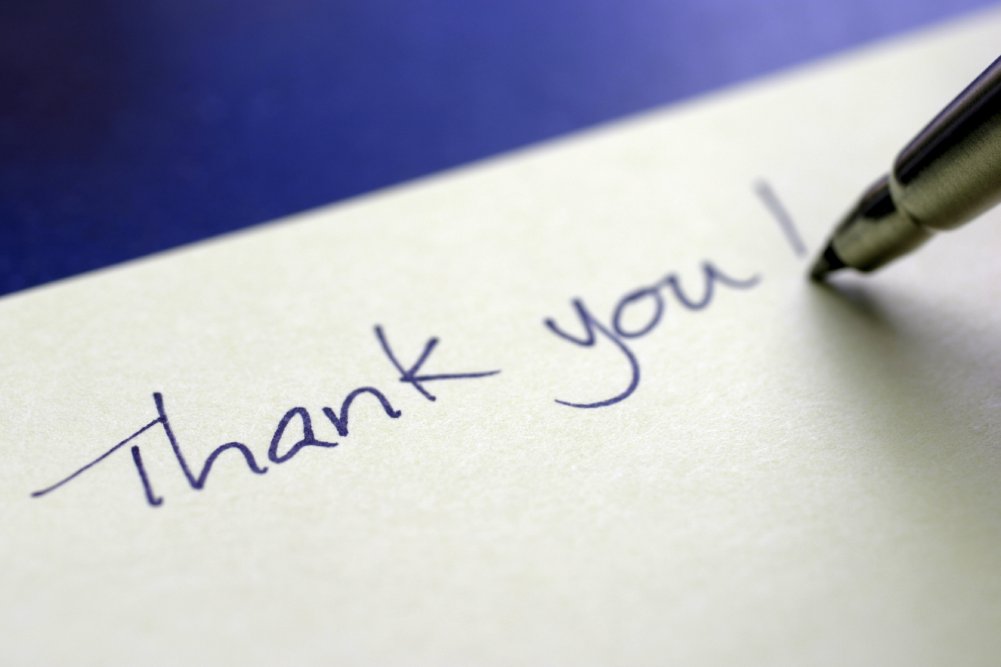 The power of the hand-written note may have gotten lost over the years, but you can bring it back to your office! Here a few quick tips that will help you make it just a little easier!
1. Stock up on stationery. From greeting cards, to our Caboodles®, and mini note cards, we have every theme, design, and size for all your hand-written note needs!

2. Schedule time throughout the week. Set aside maybe 15 minutes each morning to write your notes and then they are taken care of and you won't forget. Make it part of your daily routine!

3. Be professional, but personal. Don't make it too stuffy, but make your colleague feel like you didn't just write this note to everyone in the company! Add a personal touch to it. Maybe bring up something you recently talked about. Let them know you appreciate them! (Don't know where to start? Check out our list of 33 appreciation messages for some note-writing inspiration.)

4. Check spelling and grammar. If you want, have someone proofread it! It's better to be safe than sorry. I'll be the first to tell you someone proofreads my blog every time before it gets posted on here.
Don't forget to just take the time and add a personal touch to someone's day by sending them a hand-written note. Your gesture will go a long way!