When I was at the HR Southwest Conference, I told many of the HR Professionals who stopped by the Baudville booth how easy it would be to train managers to use day-to-day recognition tools. In this post, I'll share some tips for training your managers to use day-to-day recognition tools to motivate, engage, and retain your people.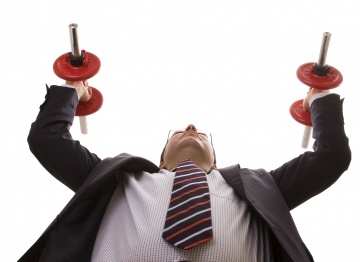 1. Identify desired behaviors. A major obstacle keeping managers from recognizing employees is knowing what behaviors should be recognized. With a team of managers, review corporate values and give specific examples of what each behavior looks like in real life.
For example, one of Baudville's core values is Nurture. The value is all about encouraging growth and learning. In practice, nurture can be an employee training a peer or showing a new employee around the building. For each of your corporate values, give a couple examples of how the value is lived out day-to-day at your organization.
Do the same exercise with department goals. Managers should walk away from training with plenty of example behaviors to look for!
2. Go out and LOOK for recognition moments. Knowing what behaviors to recognize only takes managers so far. They have to make an effort to recognize, especially if they haven't practiced employee recognition regularly before.
Encourage managers to take time out of each day to simply stop and observe their team. Tell them they must go out and look for achievements and successes—though they may not always find them. Managers can walk around the office and directly ask employees what has been going well. Then write a note and give it to them!
3. Make it a habit. A few walk-a-bouts in the office won't make your managers recognition professionals. A great tip is to schedule time on the calendar for recognition. Once a day or once a week, having time set aside to write and deliver thank you notes will make recognition more likely to get completed.
Try It!
Identify behaviors, go out and look for recognition moments, and then make it a habit. Train your managers quickly on these three areas and let them loose with these recognition tools. Be sure to establish follow-up criteria, and check up on them in a few weeks to see how they're doing.
And don't forget to schedule time on YOUR calendar to recognize your managers' hard work and dedication to day-to-day recognition.