Thank you for joining me for today's Recognition TV webisode! You can watch the complete recorded webisode with all my Employee Appreciation Day ideas on Baudville.com or on Baudville's Facebook page. Several of my tips, ideas, and best practices are below, but I recommend you watch the entire video (it's only about 15 minutes!) to catch everything.
Last year, Baudville celebrated Employee Appreciation Day by hosting our very own Winter Olympic games. We even had an official torch bearer, multiple teams, and intense competitions. Our event was so popular with employees, that some called it the "best Employee Appreciation Day ever"! You can see the pictures from the event on our Facebook page.
Lessons from Baudville's Winter Olympics Employee Appreciation Day
#1 Plan as a Team. I don't plan the employee events at Baudville alone. I have a team of employees from across the company help me with the brainstorming, preparation, and execution. Create your own team to plan Employee Appreciation Day 2011, and begin by brainstorming as many ideas for the day as possible.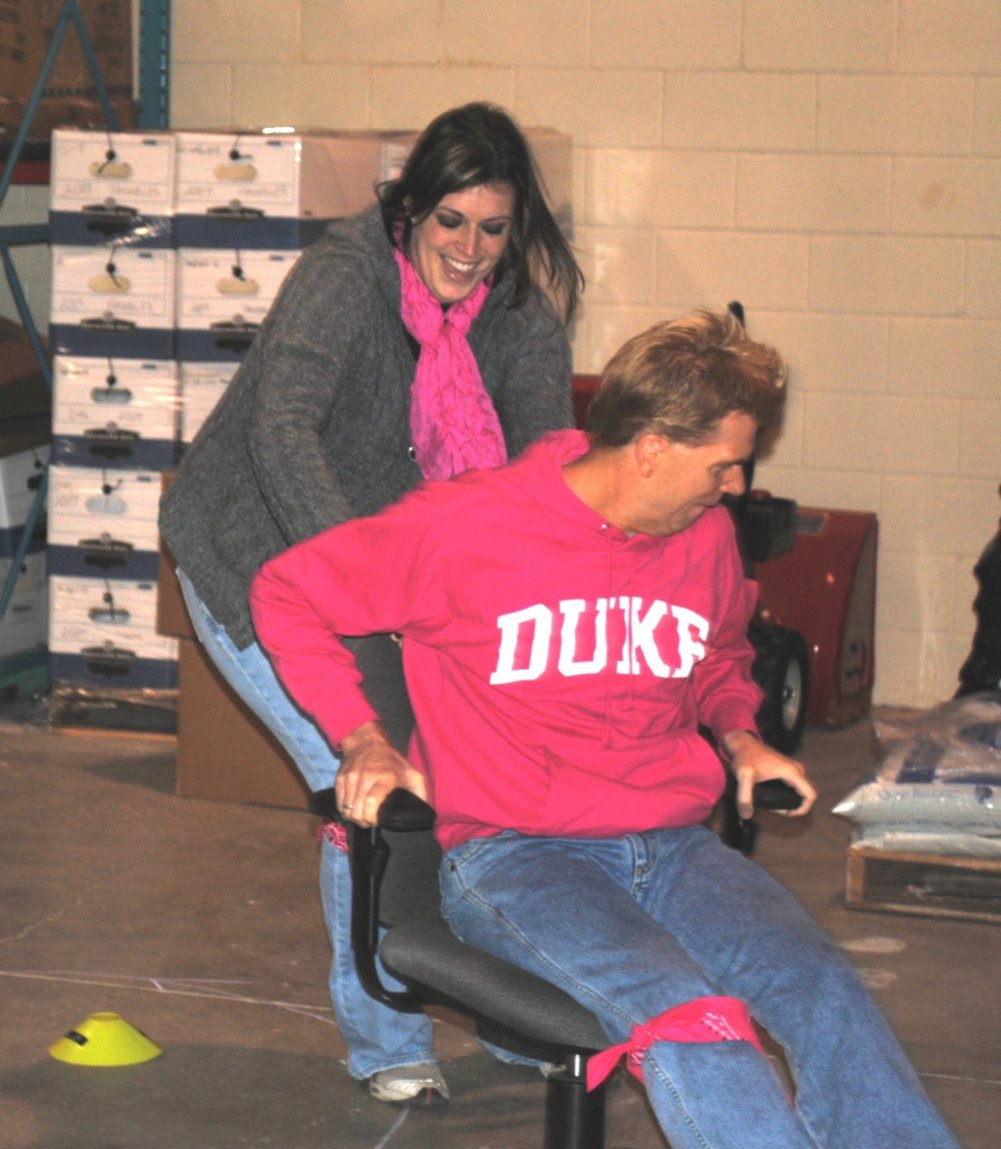 Pink team competes in the chair luge.
#2 Connect to your Culture. An Employee Appreciation Day event or activity should fit your culture. The Winter Olympics worked well for us because it was consistent with our work hard-play hard culture. To create an Employee Appreciation Day celebration that fits your culture, ask yourself, how do my employees want to be appreciated? It could be as a simple as a team lunch or a handwritten thank you note from a manager.
#3 Get Everyone Involved. Baudville's Winter Olympics gave everyone an opportunity to participate. Teams were comprised of individuals from all different departments, and the teams rotated through the competitions. Plus, the different games provided opportunities for every team member to contribute.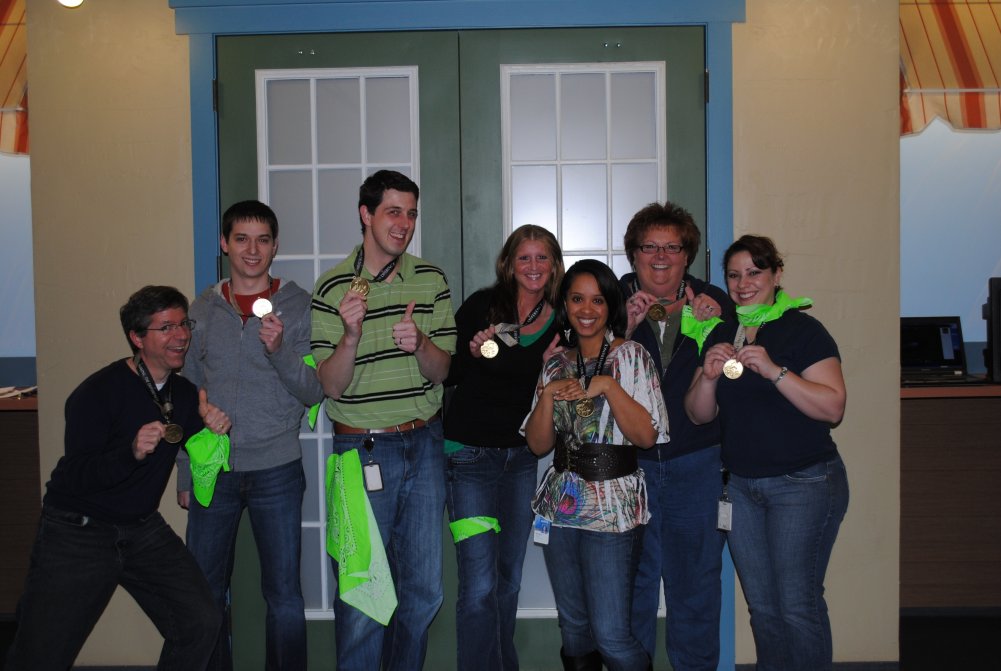 Green team celebrates a victory!
#4 Memorable Memento. Incorporating a memento or gift into your Employee Appreciation Day celebration will make the event more memorable for your employees. We gave employees a travel mug with a custom removable insert and encouraged teammates sign each others' mugs. For help selecting an Employee Appreciation Day gift, use our Gift Finder Tool.
#5 Use a Theme (and stick to it!). Employee Appreciation Day is all about making your employees feel appreciated, and using a theme can make that happen. Our Winter Olympics theme was reinforced in emails, posters, and our TV dashboard throughout the building. Browse our collection of more than 100 recognition themes to find one that works for your Employee Appreciation Day celebration, then use it!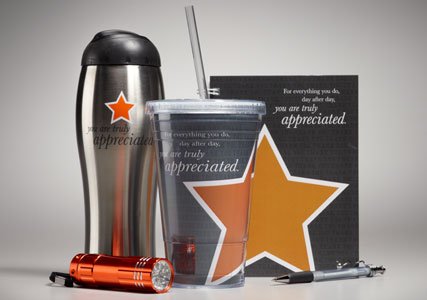 You Are Truly Appreciated Recognition Theme
-----------------------------
Cindy is the Human Resources Manager at Baudville and has over 14 years HR experience. In addition to her HR Generalist duties, she's the center of positive mojo for the company and heads up many of our recognition initiatives, events and awards. In other words, she's got it going on! Follow Cindy on Twitter @CindyGilmanPHR for HR updates from the place for daily recognition!