As I mentioned in my first post in this series, in the next five years many members of the Baby Boomer Generation will be retiring. They could be leaving companies they've been with for 40-plus years or five years—and, while honoring them in a meaningful way is a must, the way they are celebrated will likely be different depending on their years of service.
The Informal Get Together. Over the years, in your working life, you've probably had colleagues leave your company for new opportunities. How do you sendthose folks off? Maybe you host a happy hour or afternoon party with close coworkers and present a casual parting gift with hearty well wishes. Consider a similar retirement celebration for your retirees who don't have as much longevity with your company. Make sure to have a card signed by everyone and an appreciation gift as a memento of their time with your organization. Our Dedicated Service Award Card Gift Pack makes an ideal gift, and comes (conveniently!) in graduated card values. They'll appreciate the gesture and you'll give them a proper goodbye that's befitting the situation.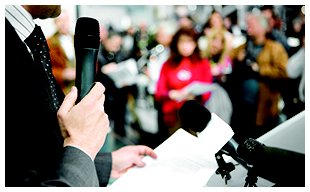 The Semi-Formal Celebration. For somewhat longer-term employees, consider a more involved retirement celebration. If you have a large meeting area or lunchroom, you can plan an onsite catered event or potluck (and there should definitely be cake!) with everyone in the company invited. You'll want to have some structure to your party—with a welcome announcement and a presentation with a prepared speech and keepsake award for your retiree. Our Jade Glass Trophies are a customer favorite that are priced just right for the occasion.
The Elaborate and Formal Ceremony. Imagine what it would be like for those who have worked for your company for most of, or their entire, careers. They probably started in entry-level roles, and, over the years, established themselves as mainstays of your organization—and contributed a great deal to your success as they grew. These are your most important honorees, as they represent loyalty and dedication you want others to emulate. The location of these types of retirement celebrations should be offsite at an upscale venue, and involve not only colleagues, but the retiree's friends and family, as well. Our Event Planning Checklist will help you with the fine details, but also schedule in extra time for a speech from the retiree and any attendees who want to say a few words. Remember, this will be a proud and memorable moment, and the retirement award you give from your company will communicate respect as well as the weight of the occasion. Baudville offers a beautiful selection of premium trophies —many of which are exclusively designed by our talented artists.
However and whomever you commemorate, take these ideas into consideration as you plan your retirement celebrations. And, don't forget: our recognition specialists are at your service if you need help! Give us a call today at 800.728.0888!

--------------------------
Allison is currently living out the elaborate fantasy she described to her now-former staff and colleagues in early 2001. With a hearty dose of courage and absolutely no plan of action, she abruptly left her middle-management job to become a writer—and today she is doing just that in her role as Baudville's Senior Content Writer. She's here to tell you everything she's learned in her 20-years+ professional life, plus a lot more. She's wordy like that!