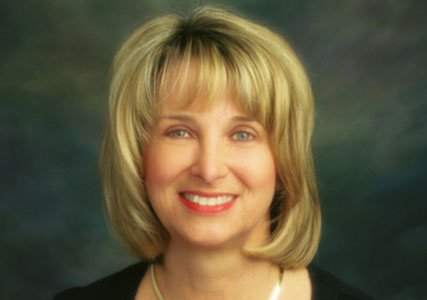 Today's post comes from a special guest blogger! Diane Hodges is a friend of Baudville and a contributor to our Recognition Resource Center. In this post, Diane, an experienced educator, shares some of her creative and effective teacher appreciation ideas for the end of the school year.
Just as the start of the year is a celebration, so should the end of the year be celebrated. So much has been accomplished that everyone should reflect on the success of the year and set goals for the following year.
Toast to a Successful Year
Invite the staff to an event and as they enter have good-bye songs playing. Some examples might be "Happy Trails" by Dale Evans, "See You Later Alligator" by Bill Haley and His Comets, "Na Nay Hey Hey Kiss Him Goodbye" by Steam, "So Long, Farewell" from "The Sound of Music" or "School's Out" by Alice Cooper.

Serve sparkling grape juice in champagne glasses (glass, not plastic). Serve a celebratory cake with a motivational message written on it. Make sure all staff members get the chance to make a toast if they want to.

Thanks a Latte
It's the end of the year and you want to thank everyone for a job well done. Obtain latte machines and say Thanks a Latte by making a variety of lattes for the staff members. Serve biscotti, scones, or other treats as well.

Smoothie Party
Invite staff members to celebrate the completion of a Smooth Year. Talk about the good things that happened during the year and serve smoothies as refreshment.

Admission by Ticket Only
Ask each staff member to submit a positive achievement they accomplished during the year and that they are proud of. When they submit their achievement, they are given a ticket to attend an end of the year celebration. At the event, read each person's achievement. Have the group applaud each other's accomplishments. Encourage the applause to get louder and louder so that people are cheering, whistling, whooping, and hollering! It will be a positive surge of energy and sense of satisfaction that will carry over to the start of the school year.